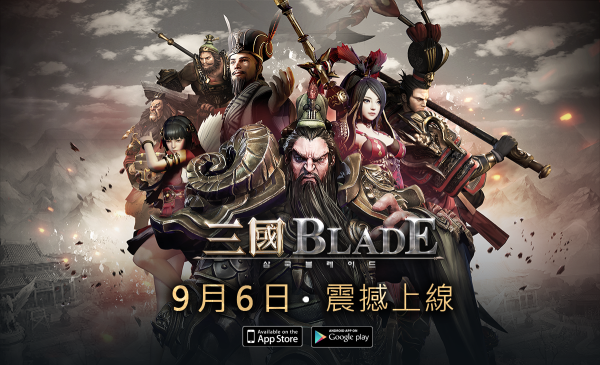 Game Dreamer has announced the launch of their latest mobile game, 3 Kingdom Blade (三國Blade). The game is now available in Traditional Chinese on the App and Play Store in Hong Kong, Macau, Taiwan, Singapore and Malaysia.
3 Kingdom Blade is an Action RPG developed with the Unreal Engine 4. The story mode walks Players through what happened during the 3 Kingdom era.
Each character in the game have their own unique skillset. The growth system is what you'll normally see in a Shard-based gacha game. The strength of Characters are categorized under the star system. The lowest "Natural rarity" is 1-star while the highest is 4-star. However, all characters can be evolved into 6-star.
The other special feature in the game is the city-management system. Players can build all kinds of different buildings that can help support the growth of your characters or the whole gameplay experience. When building or deploying work to your Generals, it is important to take note of the diplomatic value of your Generals as they can help shorten the time of production.
The biggest issue about the game is probably it's optimization. Parts of the game lag pretty badly especially during the tutorial stage. As beautiful as the game could be, most of us will probably just play it in low to normal setting.
Publisher
Game Dreamer
Platform