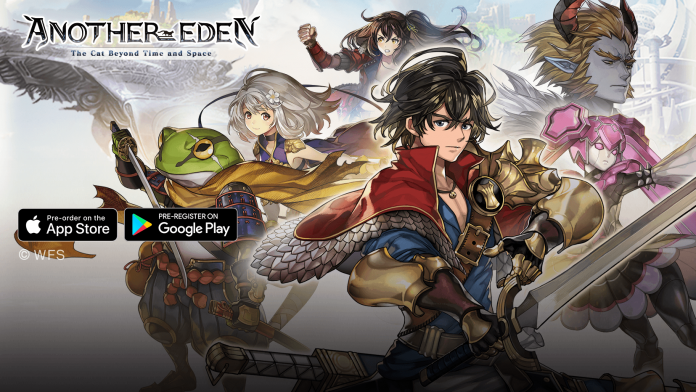 Wright Flyer Studios has announced the pre-registration event for upcoming English version of Another Eden: The Cat Beyond Time and Space. I believe the game will launching some time this month so hurry and pre-register now!
Another Eden is not your typical Gacha Mobile game that you can find in your App or Play Store. The game is played almost as well as a console or PC JRPG.
The story is great, the exploration gameplay is nostalgic and combat is played in traditional turn-based style.
Pre-register now and get a 4 Star character "Miyu" if we surpass 150,000 pre-registrations. The game will be available in the United States, Canada, Australia, Singapore, South Korea,
Taiwan, Hong Kong and Macau region.