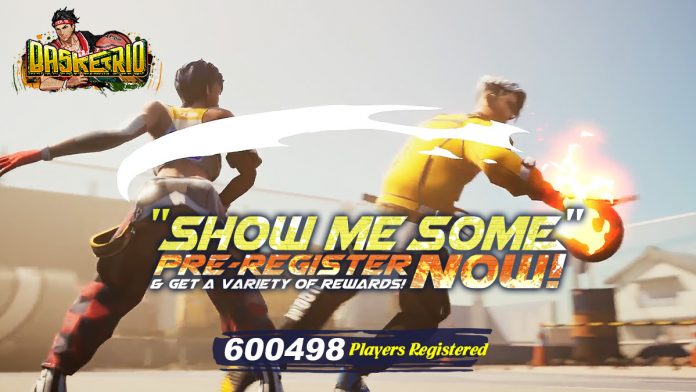 Basketrio, a brand new basketball mobile game with hip-hop style, streetball scenes, and fancy outfits, will be released on Nov. 18th. The pre-registration has already reached 600k globally, and plenty of rewards have already been unlocked. Become one of the Basketrio players to receive tons of extra goodies and resources before the game launches!
Basketrio introduces a comprehensive development system for each character. Apart from the ranking system that levels up the basic abilities, such as block, run, steal, pass, etc., there are also many skillsets and tricks to unlock. Players can play with all-around skills, such as a fadeaway shot to dodge an opponent's block or a drive followed by a crossover to the hoop. Additionally, players can develop their fancy tricks with "Insane Spin Dunk", "Under the Legs Layup", or "Jelly Layup". These tricks will elevate players' street cred.
Above all, there's a Drive Assistance feature that allows players to equip skills for quick combos. By holding the top, bottom, right, or left areas of the drive button, players can perform up to 4 sets of 10 combos!
The combination of these skillsets could be crucial for players to dominate their matches. Therefore, practicing these skills and combos alone in the training mode is the key to becoming a better player.
Basketrio is now available for pre-registration on Google Play and the App Store. Earn your reward by pre-registering today!