Drecom has just released their latest Mobile game, Cliff Busters (崖っぷちバスターズ) on the Japanese Android and Apple Store. If you're interested in Slingshot type on games, you should definitely check this out.
Cliff Busters is a simple to pick up slingshot game that supports 4 players co-op. Players can come together to defeat strong enemy bosses for awesome rewards. Flashy skills is one the attractions of the game with each character able to cast different types of screen filling skills.
One thing I really like about the game is it's GPS district battle system. Players can use GPS to login their playing area and compete with other player's score in that area (individually or in a party). Players or their party who top their district will begin to expand their territory by challenging the scores of players (party) from another district.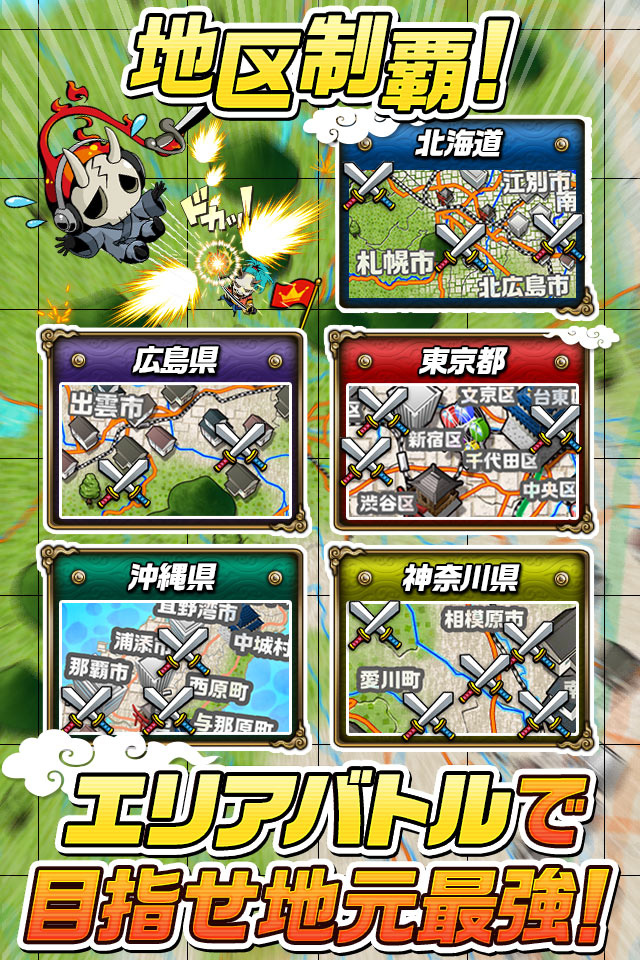 Cliff Busters is out now on the Japanese App and Play store. Interested players can go download the game. Let's team up and conquer Japan! (in the game of course..)
Publisher
Drecom
Platform
Android Link
iOS Link
Language
Japanese