Crunchyroll Games launched Street Fighter: Duel on Mobile for iOS and Android Players. Players from the United States, Canada, Australia, New Zealand and select countries in Europe can now download the game from your local App or Play Store.
Would-be fighters that jump into the brawl in the next 30 days are gifted in-game currencies used to level up and unlock new characters—including full-featured variant fighters exclusive to Street Fighter: Duel. At launch, players can collect Mad Ryu, Fashion Sakura, Beast Zangief, Fashion Blanka, Combat Guile, Charming Dudley and Mayor Cody, each with unique abilities putting a fresh spin on old favorites.
Street Fighter: Duel is a new take on the famed franchise with features and gameplay mechanics for new, returning, and long-time fans. Be prepared to travel the globe to recruit and level up over 40 iconic characters from across the Street Fighter series—including Ryu, Chun-Li, Cammy and more. With a team of champions, strategize with real-time RPG combat or turn on auto-battle to take down Seth and the Shadaloo's army of mech clones in an extensive story mode.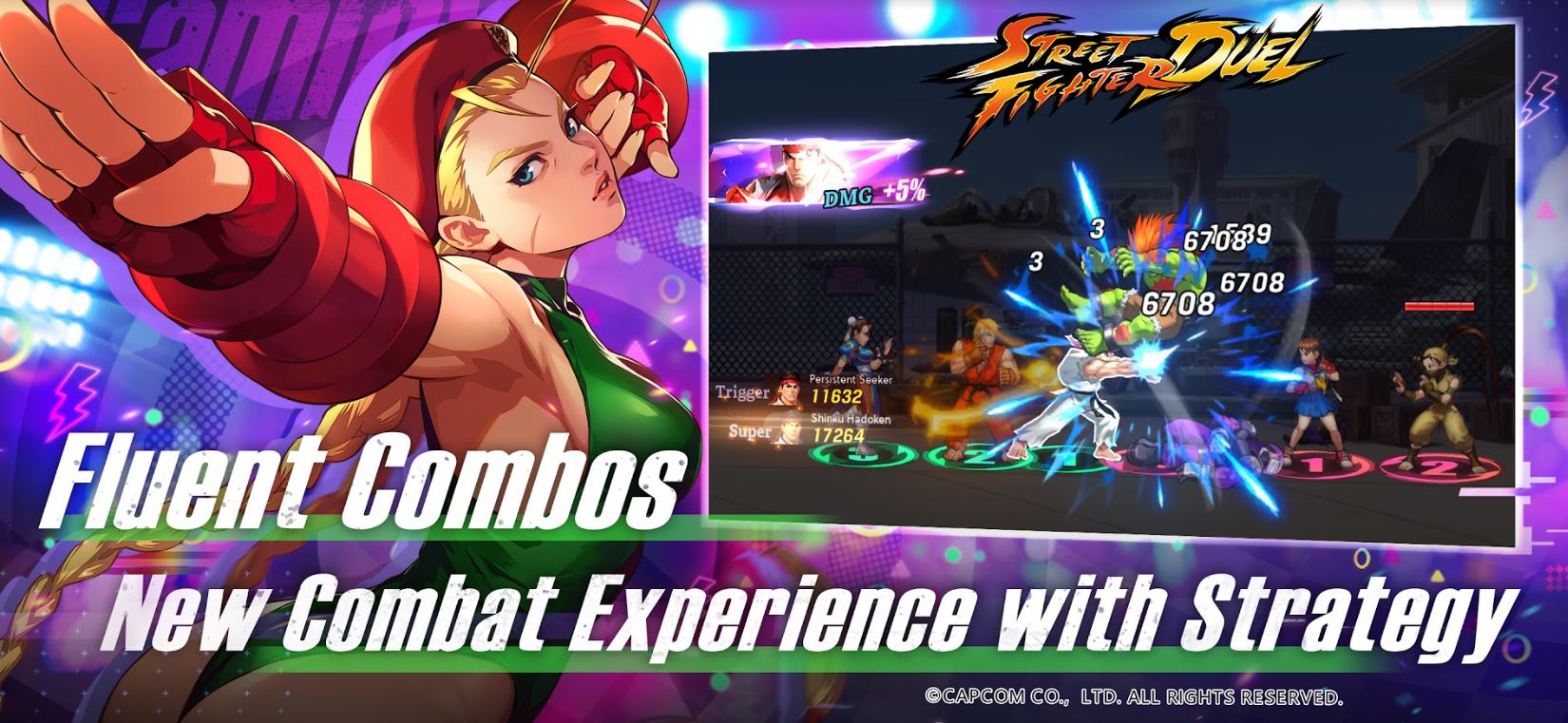 Limited-time challenges, unlocks, rewards and offers are available at launch with full details posted on the official Street Fighter: Duel website.
Unlock variant fighters exclusive to Street FighterTM: Duel, putting a fresh spin on beloved Street FighterTM characters with new variants dropping all the time.

Take on limited-time launch missions to unlock a rare A-tier Street FighterTM character of your choice.

Jump into the brawl for 8 consecutive days to unlock in-game currency used to level up and unlock new characters.

Access a 3-day reward calendar with any purchase from the in-game store and take on challenges for currency and rare equipment.

Land rare characters Chun-Li and M. Bison on your team with limited-time launch starter packs.

Get double the Gems with your first purchase in the shop.