NANOO COMPANY Inc., the publisher behind Tap Quest: Gate Keeper, has announced the launch of their second mobile game, Dark Sword. The game is available now on both App and Play Store.
Dark Sword is a side-scrolling action-RPG where the main character is equipped with armor, weapons and special abilities. The selling point of the game is it's Black and White art-style a little similar to Patapon.
You play as a warrior, fighting the minions of the Dark to restore the light to the world. You are to stop the Dark Dragon from further corrupting this world in the end. To face the tough challenges, use and upgrade equipments picked up along the way – swords, armors, accessories and stones. Upgrade by collecting coins and souls dropped by the slain monsters. The fate of the world is in your hands.
Hack and slash enemies, jump & roll to dodge and attack, and use special abilities to inflict major damage. Proceed to the right of the game screen within time limit. Eliminate enemies to proceed to the next sections for each stage. Face and fight bosses after killing the minions.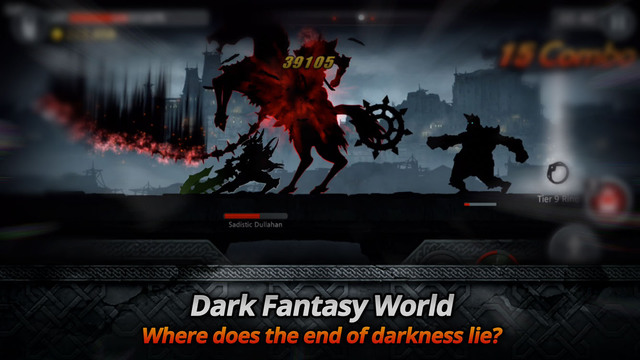 Features:
– Action-packed side-scrolling hack 'n' slash
– Stylistic dark silhouette fantasy graphics
– Weapon farming and strengthening systems
– Over 100 stages and monsters
– Hardcore mode for the fearless
Dark Sword is out now for both iOS and Android platform. Grab it now!
Publisher
NANOO COMPANY Inc.

Platform