Behaviour has released the Beta version of Dead by Daylight Mobile in Finland, Denmark, Norway and Switzerland. Players from the above 4 countries can now download the game from your local Google Play Store.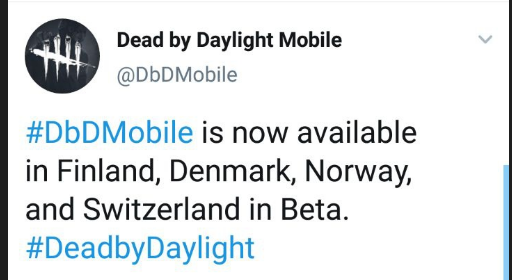 DBD Mobile is the mobile version of the PC game Dead by Daylight. If you're unfamiliar with the game, this is a 4v1 survival escape game played very similar Identity V. Players can choose to play as one of the 4 Survivors or the solo Hunter. The objective of the game as a Survivor is to fix the generators in the playing field and escape while the Hunter's role is to hunt down the 4 survivors before they escape.
If you're not from the 4 countries above, you can still download the game through TapTap and get a headstart on the game.