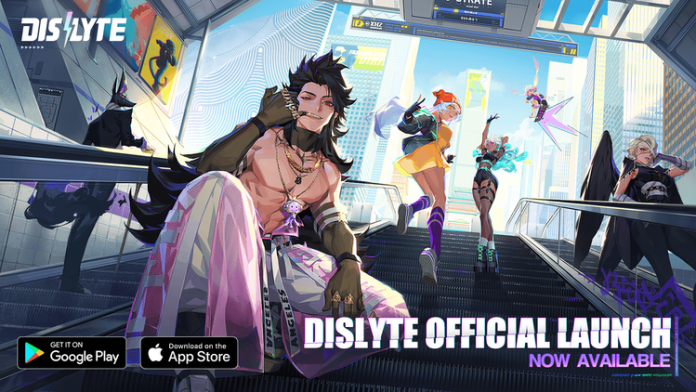 Lilith Games has announced the launch of their latest mobile game, Dislyte. Players who are interested in the game can now download it from your local App or Play Store.
Dislyte is your typical Korean style Hero-collection, turn-based RPG with awesome visuals and funky music. Players can fight alongside heroes with godlike powers in this stylish, urban mythological RPG.
The game is played in portrait mode which is something you don't see very often in games of this genre. Personally, I am not a fan of this camera angle as you can only see the back view of your characters during combat. However, the game is still fun with its flashy skills and funky music constantly running in the background. It actually gives off the Persona vibe.
Global Launch Bonuses
◇ Pre-Reg Rewards (Union Parade)
Log in on Global Launch Day to claim awesome rewards and receive a limited-offer Namecard. Log in for 5 days to get Gold Record x10
◇ Rookie Boost (Path to Mastery, Trainee Milestones)
New players will get a Legendary Esper within their first 10 draws. Complete special limited-time Rookie Quests to upgrade your Account Level and get free Legendary Espers, Gold Records, Nexus Crystals, and more amazing rewards.
◇ Road to Legend
During the event, keep upgrading Legendary Espers to meet the certain requirements needed to get free Legendary Abilimon, Gold Records, Nexus Crystals, and more awesome rewards.
◇ Shopping Fiesta
During the event, recharge to earn a certain amount of Redeem Points to redeem for Diamond Records (Guaranteed none-Shimmer-attuned Legendary Esper), Platinum Records (Guaranteed none-Shimmer-attuned Epic or Legendary Esper), Gold Records, Legendary Abilimon, and other rare rewards.
◇ Daily Gift
Sign in daily to get awesome rewards. Claim bonus rewards when signing in consecutively for a certain number of days.
Publisher
Lilith Games
Platform