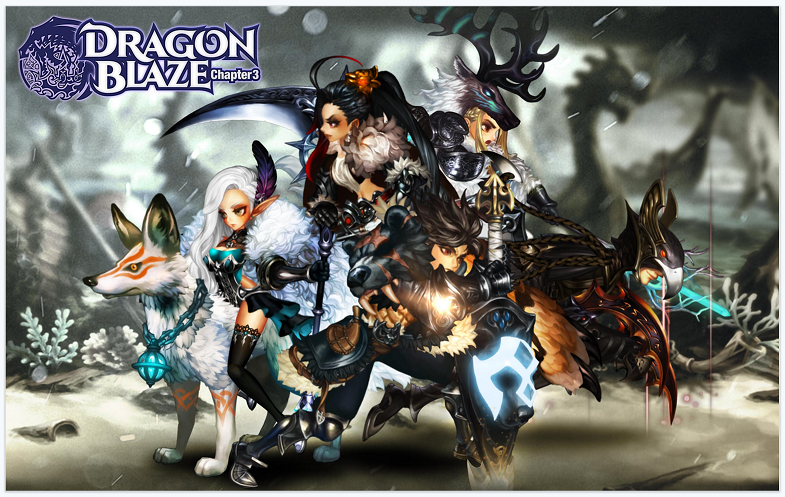 Recently, Dragon Blaze has been updated with a new Chapter 3 Patch. If you have stopped playing the game for awhile, now is the best time to install the app again!
A new evil has manifested itself and is looking to threaten the Bodens of Icy Land. Prepare to face off against Shariet, the new world boss encounter which will be introduced with the latest update to Dragon Blaze.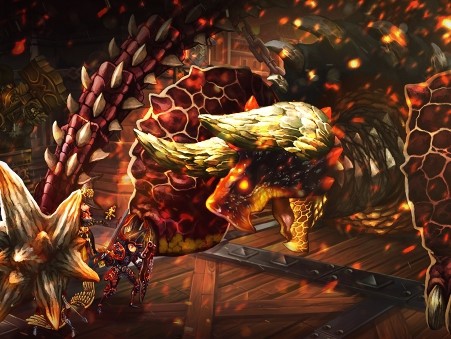 New World Boss Encounter Emerging from his slumber, Shariet the flame tortoise, will be the third world boss unleashed in Dragon Blaze. Armed with a massive spiked tail, and employing powerful fire based attacks, Shariet will look to test the endurance of players by rewarding more points, the longer you can survive.
Alongside the new World Boss encounter, Dragon Blaze will be adding a new recruitable pet, 4v4 Guild Battles, as well as battle menu UI adjustments.
Guild Battle Adjustments Recruit three of your guild members to battle in the new 4v4 Guild Battle format.
New Battle Menu: The new Honor Gorge UI menu will make navigating the World Boss, Labyrinth, Arena, and Guild Battles game options a breeze.
Fairy Pet Scarlet Tia. Scarlet Tia will provide daily Rubies and Shoes for 30 days. Upon purchase, users will receive 200 Rubies and 100 Shoes, and additional 30 Rubies and 20 Shoes sent daily.