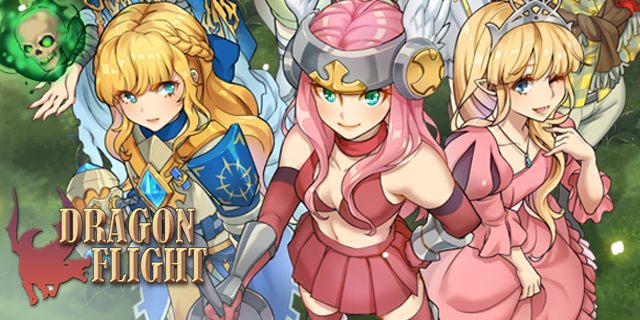 LINE Games has announced the global launch of their 8 year's old mobile game, Dragon Flight. Players who are interested in the game can now download it on the App or Play Store.
First launched in South Korea in 2012, the game has been servicing for eight years, offering rich in-game contents with periodical updates and active player community.
Built for convenient one-handed play, Dragon Flight is characterized by its simple yet intuitive playing style: Just swipe left or right to maneuver your Hatchling and Character to avoid showering bullets and enemies and at the same time grab gold and items falling from them.
Dragon Flight offers a number of competitive contents starting with 'League Battle', an individual league ranked by sum of the scores of the stages 'Dark Castle' and 'Queen of Ruin' held every week. Players can also participate in 'Squad Duel' and 'Arena' to compete head-to-head against other teams and players.
Celebrating the game's global launch, LINE Games will carry out a number of festive events: Legendary (three-star) Hatchling 'Eight' and Legendary Weapon 'Global Launch Spear' will be given to all players, as well as two new costumes 'Strawberry Cake Dress' and 'Blueberry Cake Suit'. Also, to help all new players get an easy start, LINE Games will give out a handful of in-game items through 'Beginner Quest' and 'Special Supply'.
Publisher
LINE Games
Platform