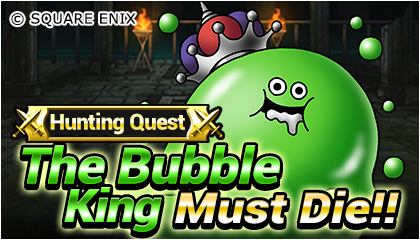 The first event for DQMSL is here! It'll be a hunting quest event where players will get to fight with the King Bubble Slime!
The King Bubble Slime will appear at the new Special Quest for the first time!
During the event, if you defeat the King Bubble Slime in the Special Quest [The Bubble King Must Die], it might join your team!
[Event Period]
2015/08/04 15:00~2015/08/11 14:59 (GMT +8)
[Event Quest]
Special Quest "The Bubble King Must Die"
Event Details: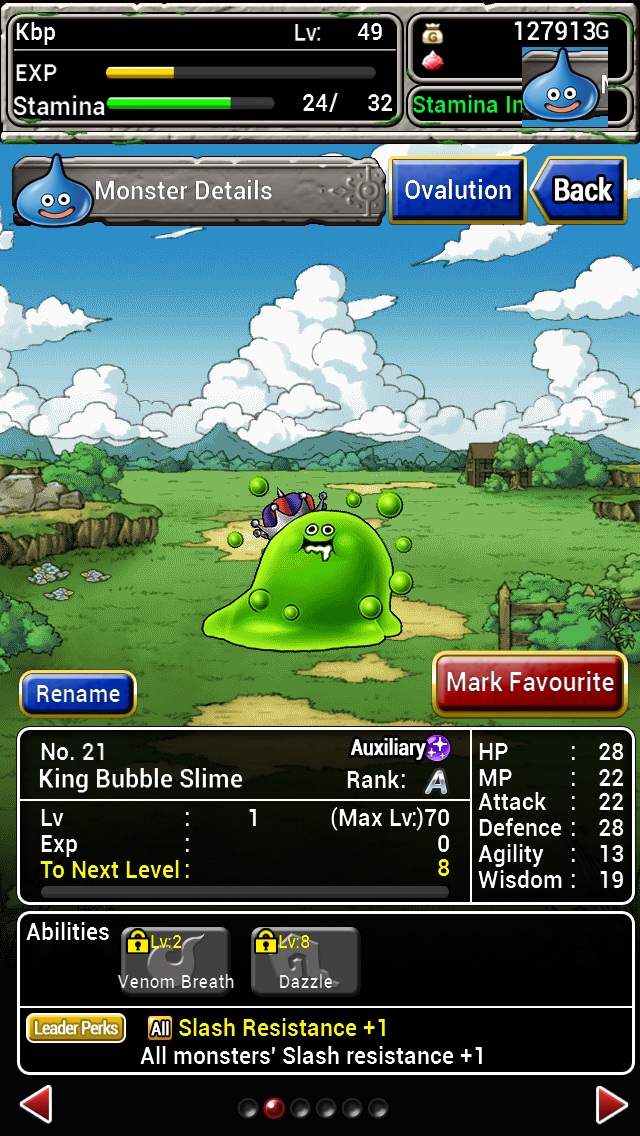 Easy Mode
| | |
| --- | --- |
| Mission ① | Clear without dying |
| Reward | 1000 Friendship Points |
| Mission ② | Find Antidote |
| Reward | 10000 Gold |
Normal Mode
| | |
| --- | --- |
| Mission ① | Clear without using items |
| Reward | Gold 20000G |
| Mission ② | Capture  |
| Reward | Liquid Metal Slime x 1 |
Hard Mode
| | |
| --- | --- |
| Mission ① | Clear with 3 member party including a support |
| Reward |  x 1 |
| Mission ② | Capture   |
| Reward | Liquid Metal Slime x 1 |
Hidden Mission 1 – Clearing with 3 Monsters