Eyedentity Mobile has finally launch Dungeon Striker: Begins (던전스트라이커:BEGINS) on the Korean Google Play Store. If you're a fan of ARPG games or the MMO itself, read on to know more about the Mobile version!
Dungeon Striker: Begins is a fast-paced Action RPG Mobile Game based on Eyedentity Game's PC MMO, Dungeon Striker. The game has all the usual gameplay mechanics you can find in a conventional ARPG Mobile game such as Exploration, Pvp and Raid. What really makes the game standout is it's Live Party play which can go up to 10 people.
With over 240 stages and more than 1500 quests, players can expect a very long journey in the Dungeon Striker world. There are 2 options to the game's control. Firstly, you can play the game like all other ARPG games with a Joystick, 1 Attack button and 4 skills. Another option is to point and tap on the enemies to initiate an attack. This is great if you're having trouble controlling a Joystick.
There are 4 classes for players to choose from in the game. The Warrior, The Mage, The Archer and The Cleric. Each of these different classes have a whole range of equipment and costumes for players to collect thus you will be able to build your very own customized Avatar.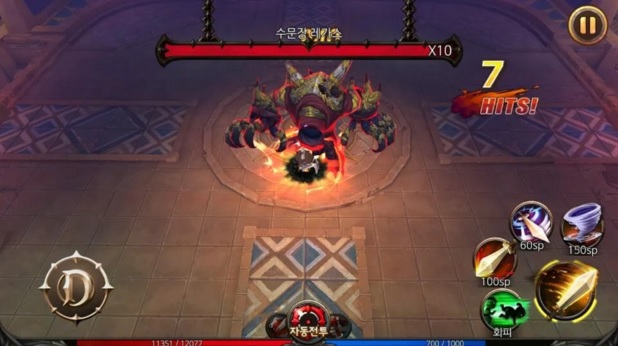 Dungeon Striker: Begins is out now on the Korean Play Store. You can grab the game off Qooapp and start your adventure!
Publisher
Eyedentity Mobile
Platform