Nexon has announced the soft launch for their upcoming mobile game, Dynasty Warriors: Unleashed. Players from Canada, Australia, Indonesia and Philippines can download the game from your local App or Play Store.
I'm so glad that we finally have a Dynasty Warrior mobile game that stays true to it's predecessors. From cutscenes, Musou Attacks, to the 500+ combos, everything in Dynasty Warriors: Unleashed is definitely what you can find from a typical Dynasty Warrior game.
Collect over 80 different officers from the 3 different Kingdoms, Wu, Shu and Wei. Form your party of 3 and tackle epic quest to ultimately unite the three Kingdoms.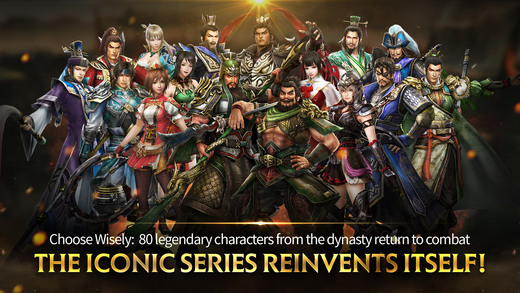 The game's control and UI are similar to most mobile ARPG in the market thus it's really easy to pick the game up. Character movements are fluid and the buttons are "Fat Fingers" friendly. Unlike most ARPG where you get to pick a class and stick to it for the rest of the game, Dynasty Warriors: Unleashed allows you to Gacha characters, each with their own unique skillset. This means that Players will always have a fresh experience whenever you acquire a new General.
Dynasty Warriors: Unleashed is currently in the Soft Launch phase. I'm not sure how long the soft launch phase will last but I'm pretty sure most of you should know by now how to download the game.
Publisher
Nexon
Platform