Auer Media & Entertainment Corp has announced the launch of their latest mobile game, Empire of Angels – Lunar Phantoms, the latest mobile sequel to the beloved classic PC game Empire of Angels.
Thanks to its cross-platform compatibility, players can also enjoy the game on PC via Facebook Gameroom. Empire of Angels- Lunar Phantom has been featured on App Store and Google Play in Taiwan for several times, and the Taiwanese mobile developer is ready to bring the immersive, exciting gaming experience to every player around the world.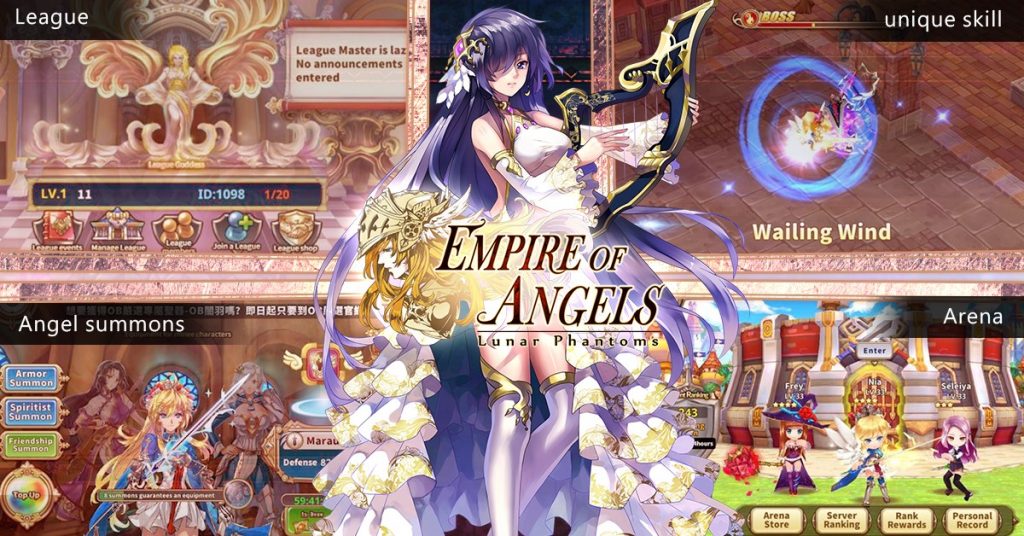 Players will play the role of "Nia", the female protagonist who defends the pure land of Asgard with more than 40 Spiritists, and fights against the invasion of the Cryptids, evil creatures that appear with the chaos.
Set in a unique, female-only world, Empire of Angels- Lunar Phantoms features stunning 3D graphics and vivid illustrations powered by Live2D. With intuitive controls, player can easily cast unique skill and enjoy the pleasure of defeating enemies with ease. Empire of Angels- Lunar Phantoms offers a dynamic single player and multiplayer gameplay experience.
With over 240 stages along the storyline, players will need to build their squad, and find the perfect combinations best suited for different situations. During the journey, there are over 40 unique characters to be collected, each of which features individual quests and unique personalities. Players are free to level up, rank up, and gear up the companions their favorite Spiritualists.
Publisher
Auer Media & Entertainment
Platform