Drops are based on ingame loot table data. Recommended Drops are based on the number of enemy (that can drop that particular item) appearing in that stage.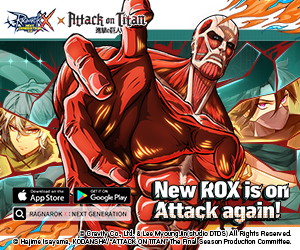 Note: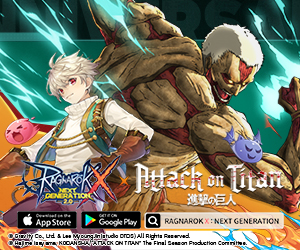 Characters with the same Zodiac sign share the same Catalyst requirement
Most Catalyst can be found in the same map on both difficulties (unless it was previously an Exploration stage).
Epic Catalyst can only be found in World Difficulty (WD).
The drop rate for Catalyst is super bad.
The best way to acquire Catalyst is through events. Remember to do them and exchange all Catalyst rewards with your event tokens.
Catalyst
Zodiac
Drops
Recommended
Heart of Hypocrisy
Cancer
WD9-2-10
WD10-4
Special Alarm Loop
Cancer
2-3, 2-4, 2-5, 2-6, 2-7, 2-8, 2-9, 2-S1,
6-2,6-3,6-4,6-5,6-6,
9-1-4, 9-2-S5, 9-2-S6,
10-8, 10-9
Baby Mouse Insignia
Cancer
3-2, 3-3, 3-8, 3-S1, 3S-2, 3S-3, 3S-4,
4-1-3, 4-1-4, 4-2-S7,
5S-2, 5S-5, 5S-S1,
7-S1, 7-S4, 7-S5
4-1-4
Blazing Rage
Taurus
1-S2, 1-S4, 1-S5,
2S-S5,
3-S3, 3-6, 3S-2,
4-1-2, 4-1-S3, 4-1-S5, 4-1-S6, 4-2-S8, 4-2-S9, 4-2-S10, 4-2-S12,
5-4, 5-5, 5-6, 5-S5, 5-S6, 5S-3,
6-S5,
7-S2, 7-S3, 7-S4, 7-S5,
10-6
5-5, 5-6
Horn of Desire
Taurus
WD3S Crack, WD8S Crack, WD5S Crack,
WD8-S3, WD8-5, WD8-7
Shiny Enchantment
Taurus
1-8, 1-S4,
2S-S5,
4-1-S5, 4-1-S6,
5-3, 5-4, 5-9, 5-10, 5-S1, 5-S3, 5-S4, 5-S6,
6-S2,
7-S6
5-4
Cursed Ashes
Capricorn
1-9. 1-10,
3-5, 3-7, 3S-3,
8-7, 8-8, 8-10,8S-6, 8S-7,
9-2-S4,
10-S2, 10-S3
3-5
Dragon's Wrath
Capricorn
WD3-S3
Slime Jelly
Capricorn
1-1,1-2, 1-3, 1-6, 1-8, 1-S1, 1-S4, 1-S5, 1-S6,
2-S4, 2-S5, 2-S6, 2S-S6, 2S-S4, 2S-S1,
3-S1, 3-6, 3S-S2,
4-1-1, 4-1-2, 4-1-S1, 4-1-S4, 4-2-S8,
5-S1, 5-S3,
6-S1, 6-S3, 6-S4,
7-1, 7-2, 7-3, 7-S1, 7-S2,
8S-1, 8S-2, 8S-4, 8S-5,
9-1-S1, 9-1-S2, 9-1-S3
4-1
Blessing of Orbis
Aries
1-6, 1-7, 1-S1, 1-S2, 1-S5, 1-S6,
2-1, 2-S2, 2-S3, 2-S4, 2-S5, 2-S6, 2S-S1, 2S-S2, 2S-S3, 2S-S4, 2S-S6,
3S-S1,
4-1-5, 4-1-S1, 4-1-S2, 4-1-S4, 4-2-6, 4-2-10, 4-2-S9,
5-S1, 5-S2, 5-S5, 5S-4,
6-8, 6-S2, 6-S4,
7-1, 7-2, 7-3, 7-S1, 7-S2, 7-S3,
8S-1, 8S-2, 8S-4, 8S-5
1-7
Nightmare Mask
Aries
WD8S-S3, WD8S-S4
Path Power Loop
Aries
2-3, 2-4, 2-5, 2-6, 2-7, 2-8, 2-9, 2-S1,
6-10,
9-2-S5, 9-2-S6,
10-1, 10-8, 10-9
2-7
Order of the Shield Insignia
Aquarius
6-2, 6-3, 6-4, 6-5, 6-6, 6-7, 6-10
6-5
Fighter Medal
Aquarius
WD1-S2, WD4-2-7, WD6-7, WD7-S2, WD9-1-2, WD9-2-10, WD10-7, WD10-8, WD10-S3
Leather Sheath
Aquarius
4-2-7, 4-2-8, 4-2-9,
6-S3,
7-6, 7-8, 7-9, 7-10
4-9
Ultra Fang
Leo
1-4, 1-S1, 1-S6,
2-S2, 2S-S2, 2S-S3,
3S-2,
4-1-S3, 4-1-S5, 4-1-S6, 4-2-S10, 4-2-S12,
5-7, 5-8, 5S-2, 5S-4, 5S-5, 5S-6,
6-1, 6-5, 6-8, 6-S1, 6-S2, 6-S3, 6-S5,
7-S6,
8S-3, 8S-4, 8S-5
6-1
Blazing Soul
Leo
WD4-2-9
Twisted Fang
Leo
5S-Crack,
8-4, 8-5, 8-6, 8-8, 8-9, 8-10, 8-S2, 8-S3, 8S-Crack
8-S2
Small Sun Badge
Gemini
3-7, 3S-3,
4-2-8, 4-2-9,
7-6,
9-1-3, 9-1-4, 9-1-5, 9-2-10,
10-1, 10-3, 10-5, 10-7, 10-9, 10-S1
4-9
Fused Nerve
Gemini
WD9-2-8, WD9-2-S6
Ring of Glory
Gemini
3S-3,
9-1-1, 9-1-2, 9-1-3, 9-1-4, 9-1-5, 9-2-10,
10-1, 10-2, 10-3, 10-4, 10-5, 10-7, 10-8, 10-9, 10-S1
9-1-2001
Blood Flaked Bone
Pisces
1-9, 1-10,
3-5, 3-7,
8-7, 8-9, 8-10, 8S-6, 8S-7,
9-2-S4,
10-S2, 10-S3
1-9, 1-10
Ancient Creature Nucleus
Pisces
WD3S Crack, WD5S-Crack, WD7-4, WD7-S6
Strange Jelly
Pisces
1-10,
2-S6, 2S-S6,
4-2-S11, 4-2-S12,
5-S2, 5S-6,
6-S6,
7-9,
8S-S1, 8S-S2, 8S-S3, 8S-S4, 8S-7,
9-1-S3, 9-2-7, 9-2-8, 9-2-S4, 9-2-S5,
10-1, 10-2, 10-10, 10-S2
1-10
Cold Look
Sagittarius
3S-Crack, 5S-Crack,
6-S6,
8-4, 8-5, 8-6, 8-7, 8-8, 8-9, 8-10, 8-S2, 8-S3, 8S-Crack
Mercenary's Medicine
Sagittarius
WD2S-S3, WD2S-S5,
WD3-S2, WD3S-4, WD3S-S2, WD3S-5,
WD4-1-S3, WD4-1-4,
WD5-S6, WD 6-4, WD7-S1
Archer's Vision
Sagittarius
1-S3,
3S-3,
4-1-S6, 4-2-9,
6-S3,
7-7, 7-8, 7-9, 7-10,
10-7
4-2-9
Eternal Forest Dust
Virgo
1-3, 1-4, 1-S2,
2-S3, 2-S5, 2-S6, 2S-S1,
3S-S2,
4-1-S2, 4-2-6,
5-2, 5-3, 5-7, 5-8, 5-9, 5-10, 5-S4, 5-S5, 5S-4,
6-8,
7-1, 7-2, 7-3, 7-S1, 7-S3,
8-1, 8-2, 8-3, 8-S1, 8S-1, 8S-2, 8S-3, 8S-4, 8S-5, 8S-6
4-1
Demon Blood Gem
Virgo
WD1-10, WD2-10, WD5-6, WD6-10, WD10-10
Flame of Soul
Virgo
4-2-S11,
7-6, 7-8, 7-9,
9-1-3, 9-1-S2, 9-1-S3, 9-2-6, 9-2-7, 9-2-8, 9-2-9, 9-2-S5, 9-2-S6,
10-4, 10-5, 10-10, 10-S1
9-2-7
Erikion Carapace
Scorpio
3-2, 3-8, 3-S2, 3-S4, 3S-1, 3S-3, 3S-5, 3S-6,
5-1, 5-2, 5-6, 5S-1, 5S-6,
8-1, 8-2, 8-3, 8-S1
3-S4
Black Curse Powder
Scorpio
WD8-10, WD9-2-S4, WD10-S2
Sharp Spearhead
Scorpio
1-S2, 1-S3,
3S-3, 3S-4, 3S-5,
4-1-S6, 4-2-7, 4-2-8, 4-2-9,
7-6, 7-7, 7-8, 7-10,
8S-1
4-9
Dream Time Circuit
Libra
2-9, 2-10,
3S-3, 3S-6,
4-2-S9,
5S-7, 5S-8
6-9,
7-4, 7-5,
8S-S1, 8S-S2, 8S-S3, 8S-S4
6-9
Reingar Student ID
Libra
WD2-2, WD2-3, WD2-6, WD2-9, WD5S-5
Mysterious Flash
Libra
2-1, 2-S1, 2-S2, 2-S3,
4-2-S11, 4-2-S12,
5-S2, 5-S3, 5S-6, 5S-7, 5S-8,
6-2, 6-5, 6-6, 6-7, 6-10, 6-S5, 6-S6,
9-2-6
2-1