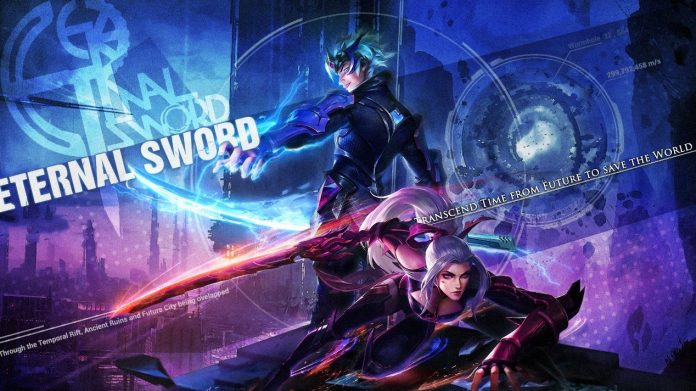 Eternal Sword M, the next generation Sword Art Fantasy MMO, will globally launch at March 24th! Pre-reg now for $1000 in-game and real-world rewards!
Story about Time-traveling
The world is destined to collapse in 7 days! Being chosen as the time traveler, you have to go back to the past in order to save the world! The key to save the world is hidden in your lost memory. Defeat the enemies at different time points to gather all the clues!
Blasting Battle Experience
You can expect to have smooth and fluid battle experience in this 3D action RPG. The combat requires precise manual control of dodging, attacking and skill casting. Feel your goosebumps during the blasting fight!
Personalized Appearance
With tons of gears, mounts, fashion and wings, you can be whoever you want. These items are all procedurally generated, so it will be fun to explore and unlock them all! Every player will have a customized character!