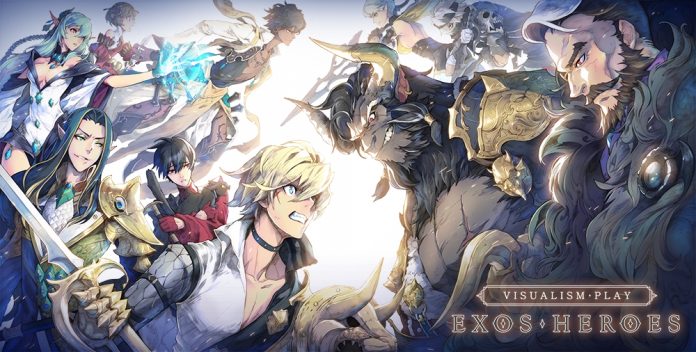 Line Games has announced that its mobile hero-collecting RPG Exos Heroes has opened global pre-registration for Android devices.
Developed by 'Oozoo' and serviced by LINE Games, Exos Heroes is a hero collecting RPG set in a high fantasy world of five magical kingdoms, and tells a tale of a young treasure hunter 'Zeon' who gets dragged into the mysterious murder of the Emperor and the theft of the Empire's treasured legendary sword.
As a hero collecting game, Exos Heroes offers a diverse array of more than 200 characters that players can collect, and is noted for its outstanding soundtracks as well as unique aesthetics that renders each character's beautiful original artworks into seamless 3D.
Exos Heroes offers various game modes, ranging from scenario quest, PvP, monster raids and daily dungeons to keep players constantly entertained. Players can craft their own party of powerful Heroes based on the game's unique turn-based combat system, which enables players to experiment and come up with various strategies of chaining the Heroes' skills and synergies together.