NOA.TEC has announced the launch of their latest mobile game, Fairy Tail: Guild Masters (FAIRY TAIL ギルドマスターズ). Players who are interested in the game can now download it from Japan's App or Play Store.
Fairy Tail: Guild Masters is a strategy RPG based on the famous manga series, Fairy Tail. Players will battle out on a 3×5 board, positioning your characters based on the skills and attack type.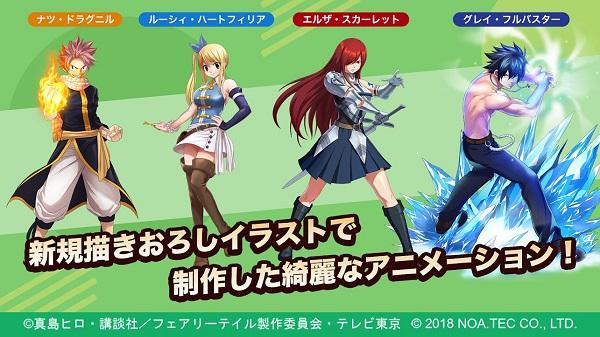 Graphically, I feel that the game looks a little too bare. I would have preferred if they use 3D models or at least chibi-fied character models for combat. For now the characters look really flat.
Publisher
NOA.TEC Co., LTD.
Platform