Aniplex of America announced the launch of a Facebook campaign that allows fans to unlock additional rewards in the highly anticipated mobile game Fate/Grand Order, including the rare Servant SABER LILY.
Last month, the company announced their plan to bring an English version of Fate/Grand Order to North American territories in Summer 2017 for both iOS and Android platforms.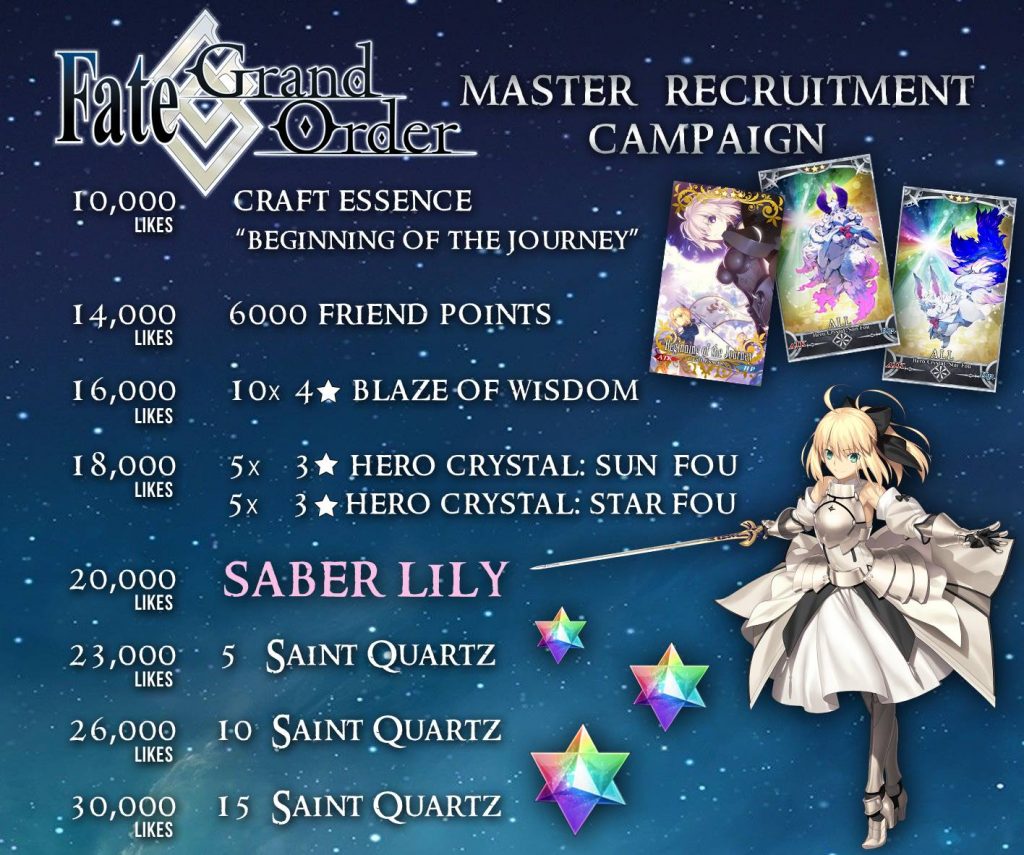 Released in July 2015 in Japan and last Fall in China, Fate/Grand Order has been downloaded over 8 million times. It has consistently topped iOS and Android charts, and outperformed other popular games in downloads and revenue. Additional launches in Asia are coming this month. The game's exciting storyline and compelling gameplay keep fans engaged and wanting more.
The Fate/Grand Order Challenge: Facebook Master Recruitment Campaign lets fans crowdsource exciting extra rewards prior to launch. Starting at just 10,000 Likes, players can unlock additional in-game prizes at each milestone, including the rare SABER LILY! Other prizes include Saint Quartz, Craft Essence, and Hero Crystals.
Visit the Official Facebook Page.