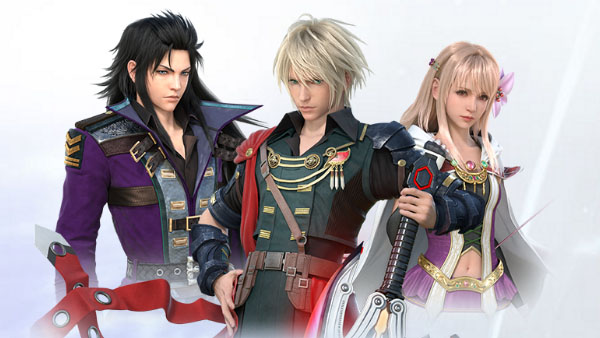 In case you have been living under the rock, Square Enix has announced the launched of their popular mobile title, Final Fantasy Brave Exvius. The game is now officially available on the Play and App Store!
Final Fantasy Brave Exvius first launched in Japan on October 22 2015. The game had a rocky start as players were stuck with the same content for slightly more than a month before something new came along. However, things improved and now the game is back on track with tons of events and content for players to enjoy.
At first glance, the game may seem like a Brave Frontier clone (it's developed by the same company), but I can guarantee you that the game is everything a Final Fantasy game should be. In FFBE, players will get to explore different dungeons and uncover hidden treasure chest that contains powerful equipment or items to help you in your journey. There are also random enemy encounters while exploring these dungeons.
I'm sure many of you know that Espers plays a huge role in the Final Fantasy universe thus in FFBE, Players can summon these powerful Espers to defeat the enemies and also, strengthen the stats for your party members. These Espers appears in gorgeous 3D graphics and I'm sure many of you will be in awe when you first summon them.
Final Fantasy Brave Exvius is now available world wide in English, French, German, Japanese, Korean, Spanish and Traditional Chinese. If you need help or information on the game, do remember to check out our guide page!
Publisher
Square Enix
Platform
Final Fantasy Brave Exvius Guide