Square Enix has announced the release of Final Fantasy Digital Card Game, now available in Japan's Yahoo! Game platform (browser).
Final Fantasy Digital Card Game is a turn-based card game based on the many Final Fantasy series. The "Phase" system is slightly different from other card games. Although the game is turn-based, both Players will have their "Preparation phase" and "Combat phase" happened at the same time.
During the "Preparation phase" both Players will have 2 minutes to setup their moves. During the "Combat phase", the characters will automatically perform their actions depending on the "ATB" bar in the middle of the board. Predicting your opponent's next move is vital to the game's outcome.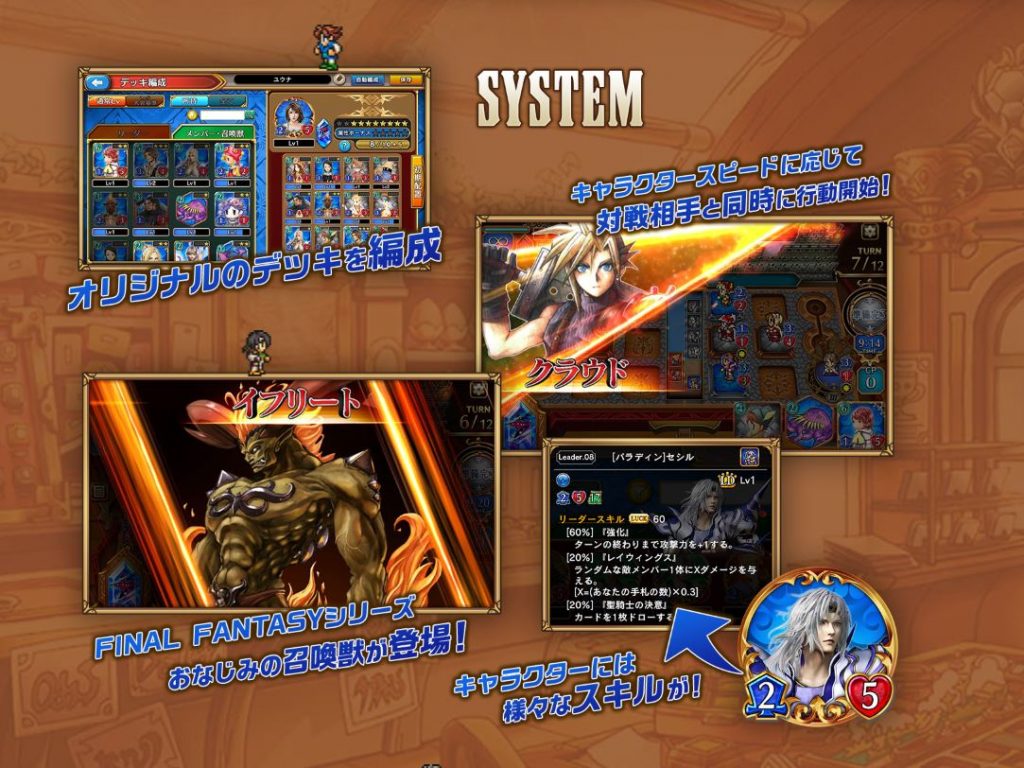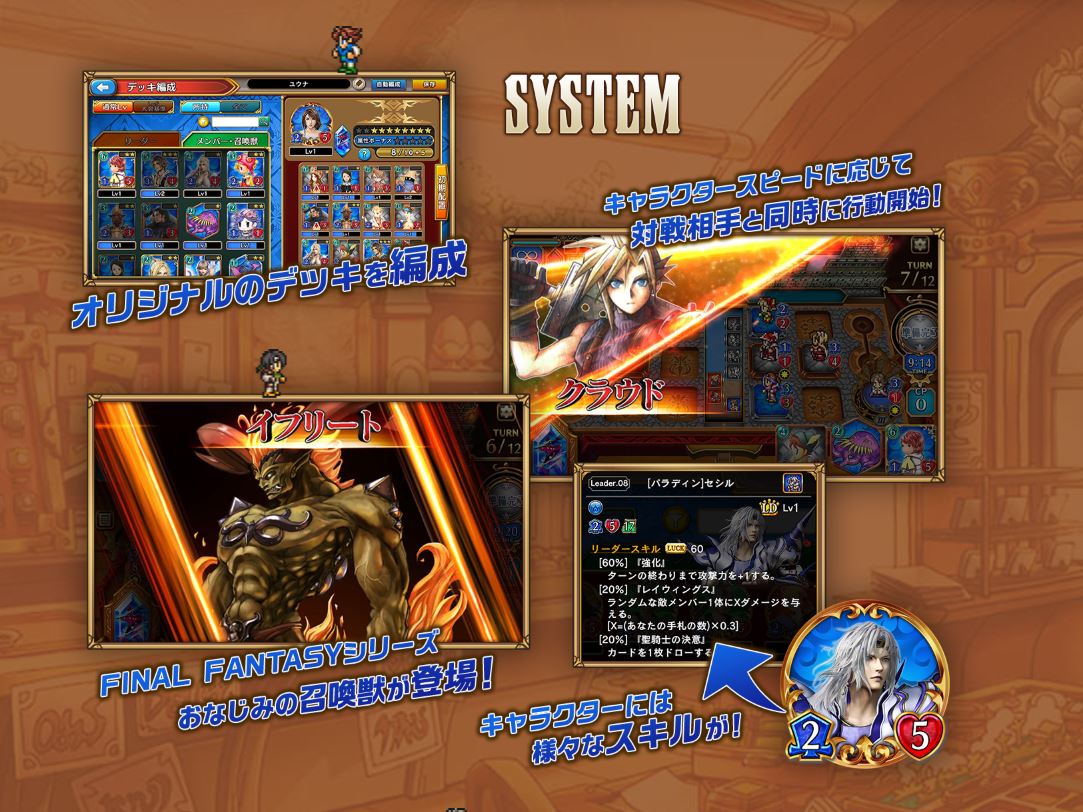 Currently, the game is available for browser play and I believe the mobile version will be out soon. Let's just hope that we will get an English version for this!