Just yesterday, Square Enix have announced that there will be not one, but two different mobile games based on Final Fantasy XI. Read on to find out more.
As we approached the 14th year of Final Fantasy XI this May, Square Enix have announced some exciting plans for the Mobile version of FFXI.
FFXI Mobile
The Final Fantasy XI Mobile project, in collaboration with Nexon Co., Ltd, brings a brand-new generation of Final Fantasy XI to smartphone and mobile devices. This new adaptation will optimize features for mobile devices such as the User Interface, Guild System and the overall Game physics. This to create an immersive, responsive and dynamic experience for the mobile users.
Final Fantasy XI Mobile is scheduled for release in Japan, Korea, North America, as well as the European and Asian regions. The earliest time we can see the game would probably be the mid of 2016.
On a side note, the final chapter for the original title will end this year in epic trilogy which will be released in May, August and November.
Final Fantasy Grand Masters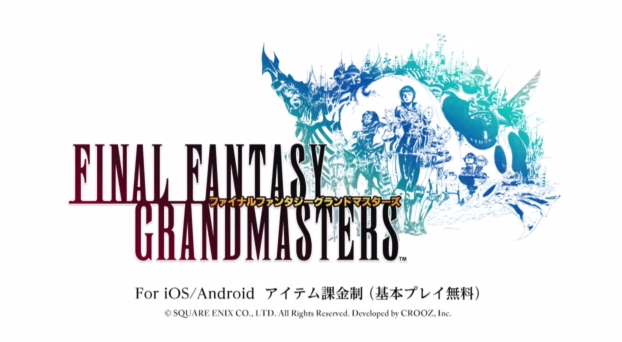 Final Fantasy Grandmasters is a Massively Multiple Mobile Role Playing Game (MMMRPG) based on Final Fantasy XI. The game is developed by Crooz and will be having it's first Close Beta test this coming April.
As the game is based closely on FFXI, players who played the PC MMO will find themselves familiar with the Races, Jobs, Monsters, and combat of the game. Also, if you've played the PC version, you'll know that leveling in a party is one of the core gameplay thus the game supports an ingame chat system which will help players communicate and take down those pesky monsters.
If you're interested in the game, do check back here often and I will update once the beta starts.