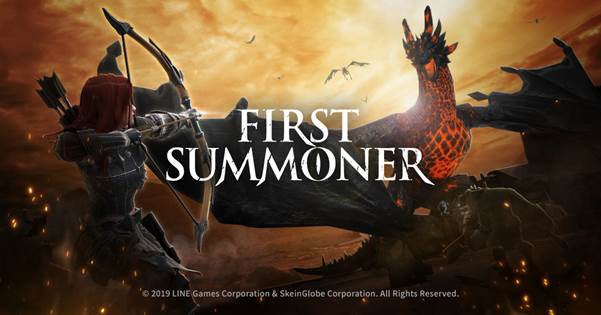 Line Games together with SkeinGlobe has announced the launch of their latest mobile game, First Summoner. Players who are interested in the game can now download it from your local App or Play Store.
The game gives players full manual control over their hero and a deck of six cards, which can be assembled with various summon and spell cards. The key to winning battles is building, strengthening, and experimenting with each deck and coming up with strategies in relation to volatile situations of different battlefields.
First Summoner will feature a variety of content to keep players engaged, including World Map, the main scenario campaign of escalating difficulty; PvP arena Snake's Battlefield for players to compete head-to-head; and Roguelike dungeon Infinite Chaos of endless battlefields filled with treasures.
Celebrating its global launch, a grand opening event 'A 7-day Journey' will run starting today until August 1. The event will reward all players completing daily missions with in-game currencies and a Legendary Card.
Publisher
Line Games
Platform