Sports Interactive together with Netflix have come together to announce the launch of Football Manager Mobile 2024. Netflix subscribers can now download the game for free via the Netflix App.
Similar to its predecessors, Players will take on the role of the boss of an elite soccer team. Build a dream squad of real-life stars or coach new talent and lead them to victory in this management game. Whether you want to chase glory in MLS or taste success on the European stage, choose your dream team to manage from a worldwide range of options, including all the major soccer leagues.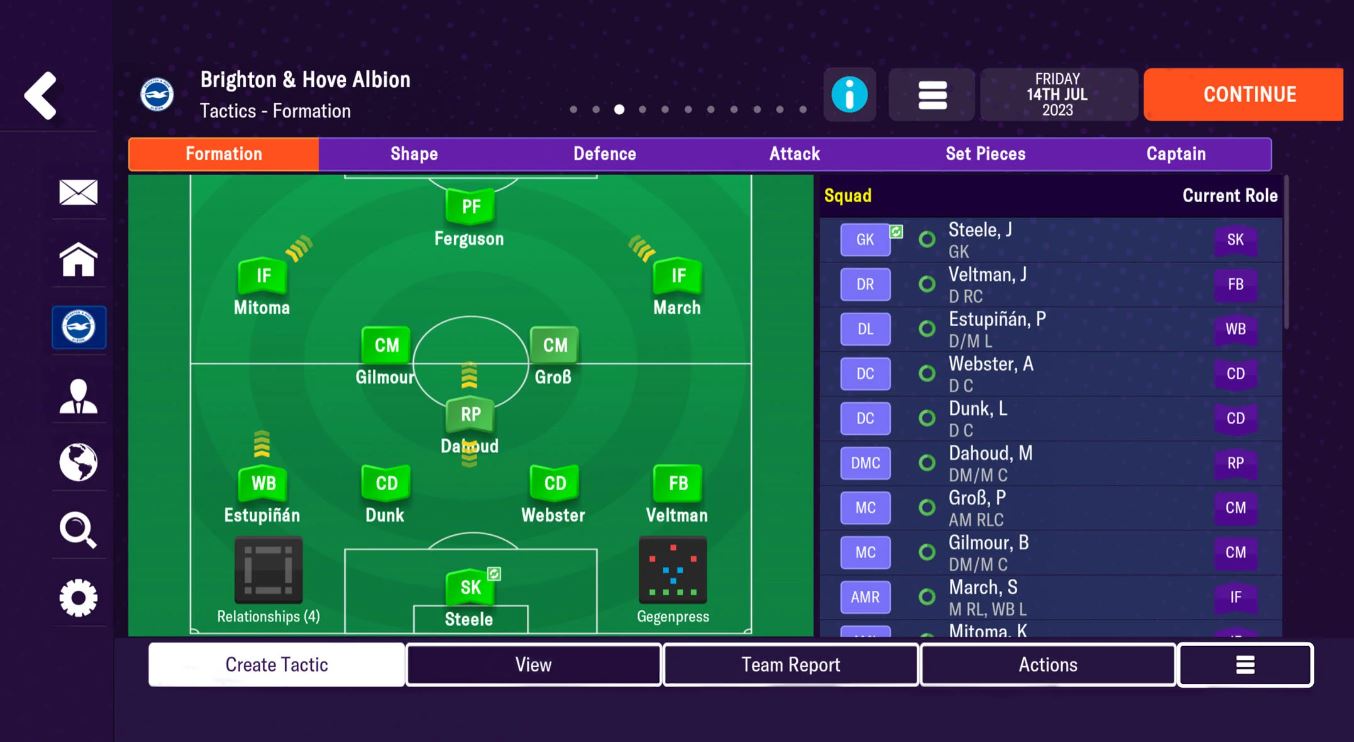 The mobile version for Football Manager is a lite version of the original PC game with lesser complex features. If you're new to the managerial genre, this is a good version to start-off your managerial journey.
New Features
IMMERSIVE MATCH EXPERIENCE
Make game-winning tweaks during crucial moments on the field, with new in-match options making it easier than ever for you to change your team's approach when needed.
PREPARE FOR BIG GAMES
Get all the information you need to make big calls before important games with the brand-new pre-match hub. You'll get access to your opponent's strengths and weaknesses, fan expectations, tactical insights and more key information as you look to outsmart your rivals.
DEVELOP YOUR MANAGERIAL REPUTATION
Earn reputation titles as you progress through your career based on your tactical approach, personality and transfer decisions. If you've got a reputation for developing young talent, your club may be the ideal destination for an in-demand wonderkid.
EFFORTLESS ONBOARDING
An overhauled onboarding experience will help guide you through the ins and outs of football management. From tactics to player development, easy-to-follow in-game guidance will ensure you're best placed to make big decisions for your club.
EXPERIENCE THE J.LEAGUE
Take a trip to Japan with the Meiji Yasuda Insurance Ltd J1, J2 and J3 leagues fully unlocked and playable for the first time ever, with Japanese, Traditional Chinese, Polish and Latin American Spanish also available as new languages.
Alternatively, if you need something a little more detailed to be played on mobile, you can download Football Manager 2024 Touch via the Apple Arcade. This version has slightly more features and is a closer representation to the PC version. Do note that you have to be an active Apple Arcade subscriber to download Football Manager 2024 Touch.
Publisher
Netflix, Inc.
Platform (require Netflix subscription)