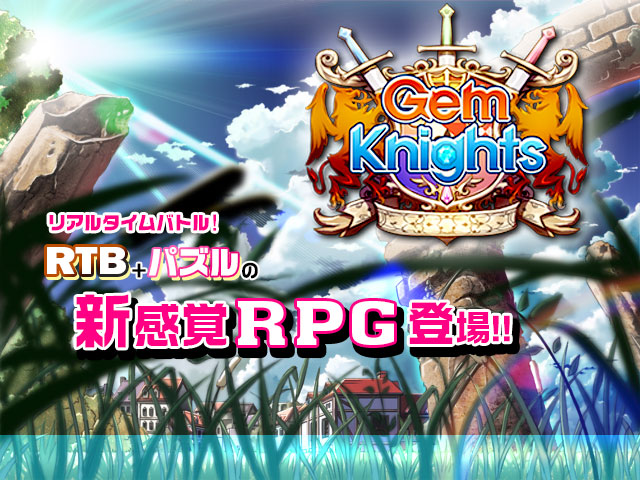 Mgame Japan has just launch their latest mobile game, Gem Knights. The game is currently available on Japan's Google Play Store. Read on to find out more!
Gem Knights is a unique game where you can choose to play in 2 different game modes. Introduced as a Real-Time-Battle(RTB) cum Puzzle game, Players can choose between this 2 game modes and challenge different stages in the game. The RTB mode is a fully automated game mode where Players will have the option to manually cast skills for the characters. However, if you think that your characters are too weak or slow to tackle the enemies by their own, and you're confident in your Puzzle-solving skills, you can choose to play in the Puzzle mode where every combos you make add on to your characters attack power.
Here's a video of the RTB mode:
The game uses the old-school 24-bit graphics and the Candy Crush kind of User Interface. If you like games with a little gameplay variations, give Gem Knights a try!
Publisher
Mgame Japan
Platform