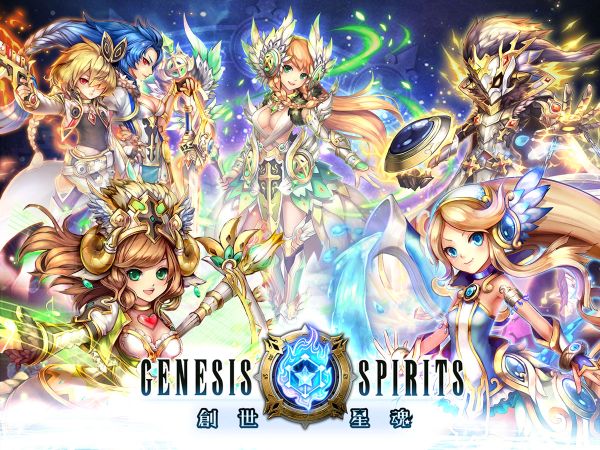 MAMO Games, a Hong Kong based developer has announced the launch of their latest mobile game, Genesis Spirits (創世星魂).  The game is currently available in the Hong Kong App and Play Store. Read on to find out more about this new Dice – Puzzle game.
Genesis Spirits is a brand new Puzzle-RPG co-developed by MAMO Games Hong Kong and Japan. This is one of the more difficult puzzle game I've every played which requires a lot of concentration and planning.
Similar to any other puzzle games, Players are suppose to match the same coloured tiles and build combos for your character's attack. Sounds easy? Maybe not. In Genesis Spirits, your puzzle tiles are actually Dices. As we know, a dice have 6 sides. As you progress more into the game, the colour on each side of the dice will be different making it more difficult to plan your later movements.
Character designs are based on the Celestial Signs. We'll probably be seeing a lot of Saint Seiya type character costumes. There's also a feature where you can combine two celestial characters together to form a brand new double celestial card.
To celebrate the launch of Genesis Spirits, there are tons of events happening right now where players can get gems, and 5* celestial units. What are you waiting for? Download the game now and let's solve some puzzles!
Publisher
MAMO Games
Platform