After a day's delay, Bandai Namco has announced the launch of their latest slingshot mobile game, Graffiti Smash. Players can now download the game from Japan's App or Play Store.
Graffiti Smash is a slingshot mobile game played similar to most slingshot games but with it's own distinctive feature. Like most slingshot games, you "pull" to aim and "release" to shoot your characters to the designated direction to attack the enemies. Certain characters are able to pierce through enemies while the other group will bounce off enemies.
So why is it call Graffiti Smash? Every time your characters move, they will leave a trail of paint on the play field. These paint marks or graffiti, acts as a buff for other characters that move over them. If you manage to 100% fill the field with paint, you will be able to do a bonus damage on your next attack.
The game has it's own 4 player co-op system where Players can challenge powerful raid bosses and acquire powerful weapons to strengthen your characters.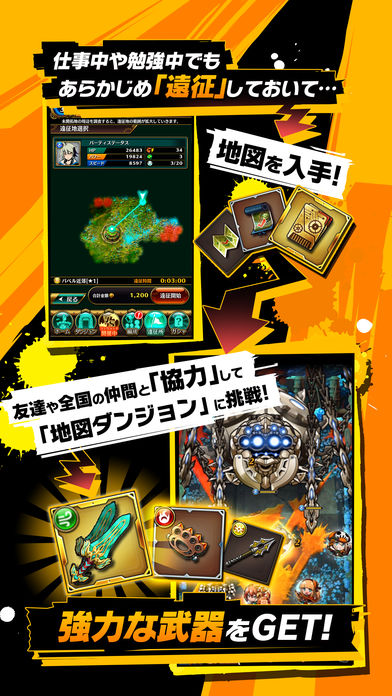 Publisher
Bandai Namco Online Inc.
Platform