Nexon has announced the official launch for their latest mobile game, Gunpie Adventure. If you like FPS games plus a little Zombie chasing element, you should definitely check this one out!
Gunpie Adventure is basically a Mobile FPS where Players unload your ammunition on chasing Mummies. The game somehow reminds me of old-school Indiana Jones movie where the main protagonist tries to escape on a Jeep while Monsters are chasing behind.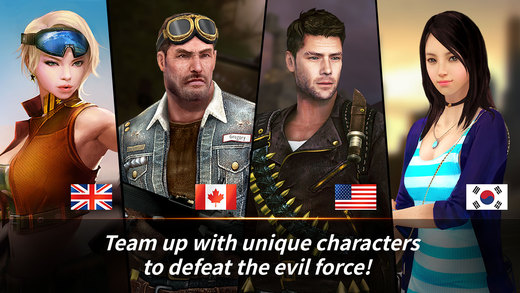 Features:
Thrill of arcade shooting on mobile
True arcade fun is back – fully dubbed and with original characters that will guarantee you a thrilling adventure through ancient ruins around the world. Hunt for artifacts & survive endless waves of monsters to defeat the evil Sirius!
Arcade is Back!
– Intuitive controls and gameplay mechanics
– Real 3D shooting – Fast reactions & clever timing decide your fate
– Endless hordes of ancient monsters in over 200 stages!
– Unique boss battles in ancient ruins around the world!
Mind-blowing Adventure
– Unique boss battles in ancient ruins around the world!
– Team up with unique characters to defeat evil!
– Full voice-overs by Hollywood cast
– Explore famous sites of ancient civilizations – Greece, Egypt, South America, and China!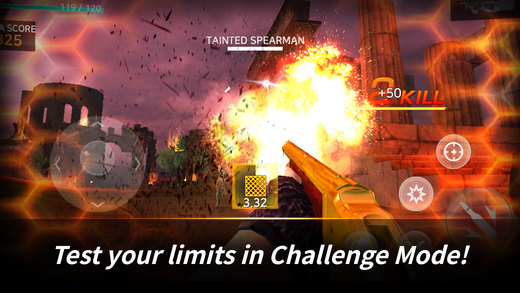 The Expertise to Survive
– Master your skills & your weapons – you will need both to prevail!
– Collect ancient artifacts and use their magic powers to strengthen your team!
– Choose your vehicle & fight hordes of monsters from a car, jeep, or tank!
Various Game Modes
– Compete against players from all around the world in Chase Battle
– Test your limits in Challenge Mode
– Collect legendary PIE Stones in Excavation
– Enjoy the perfect mix of jaw-dropping action and immersive story in Exploration
Most of you would have known by now that I'm never a fan of FPS games on my mobile device because of my fat fingers. It's really difficult to adjust the cross-hair and aim on mobile.
However, the game seems to have quite a bit of allowance on the aiming feature thus it's not really difficult to shoot the Mummies. Hitting the target on a moving vehicle gives a greater sense of satisfaction than most FPS games. Furthermore, it increases the difficulty of the game.
Good News! Our friends have Nexon has given me 30 key codes to share with you guys! All you have to do is to enter your email below and a code will be sent to you! Each code contains 1000 Gold ($9.99 value). Remember, you can only redeem the code once per account so please do not horde it.
Publisher
Nexon
Platform