miHoYo had recently updated Honkai Impact 3 with a brand new "Sakura Samsara" update. The new Valkyrie Yae Sakura is about to join the battle, and the new Extra Story – Open World Beta "Sakura Samsara" is now available.
Players can now enter Yae Sakura's memories and explore her story, unveiling a new world with no boundaries! New and stronger weapons, stigmata are now available in the armory. Hurry up captains, get in the game and lead the Valkyries to fight the Honkai menace!
With the newest update, a new character joins the battle, a character that all Captains have been waiting for a long time — Yae Sakura will finally join the Valkyrie team in the form of Soul Awakening in the newest update, not only that, but Captain will also be getting not one, but two new characters!
A-rank Valkyrie [Gyakushinn Miko] is a Creature-type melee Valkyrie that eliminates enemies with her marking abilities. S-rank Valkyrie [Goushinnso Memento] is a Mecha-type melee Valkyrie that manipulates Kinetic Energy to perform middle ranged AOE attacks, mostly dealing ice damage, if your enemies have low ice resistance, [Goushinnso Memento] makes the perfect choice to dominate the battlefield.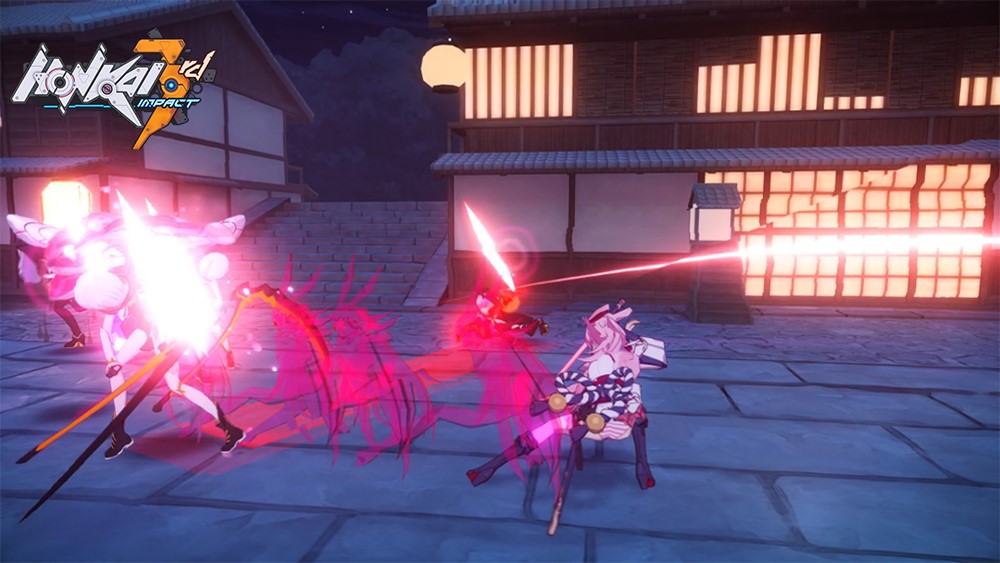 New Extra Story – Open World Beta [Sakura Samsara]
A small village with Sakura flowers drifting in the wind, telling the story of the Samsara that Miko Yae Sakura wasn't able to escape from. This time, her fate lies in the Captain's hands… New Extra Story [Sakura Samsara] will be introduced through the Open World Beta, unveiling a new world with no boundaries, only waiting to be explored! Captains will not only experience Yae Sakura's Samsara story, but also get rewards with Adventure Requests and Enshrine.
For more information on the game, don't forget to check out their official Facebook Page.