This week's Hunter X Hunter we'll have a new event. Versus Uvogin. There are some new cards and mega evolve cards to go along with.
A brand new Event is added this week with 5 different levels of difficulty. Complete them to stand a chance of getting this new Uvogin card and some mega evolve gems.
Gacha Event
Following cards have increase drop rate for this week's gacha. There's also a special red door premium Gacha this week.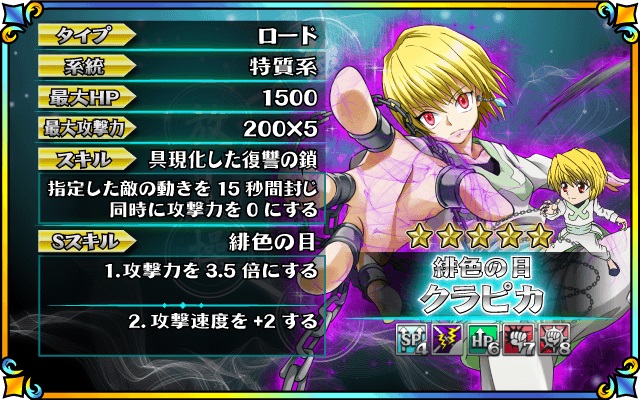 Kurapika will also have an alternate evolve path