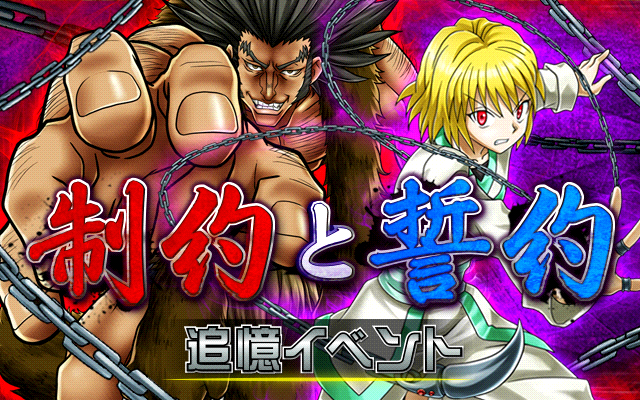 Alright, here's another rehash event with added difficulty. However…. seems that players can now gacha 5* characters starting with Scarlet Kurapika!
This week's event boss is Uvo. They added a forth difficulty for him for players to farm awakening materials. From what I heard, he seems tough and definitely a challenge for existing players.
NOW FOR THIS WEEK'S SPECIAL GACHA~~~
Leader skill : Increase Enhancer's Attack by 2x and attack speed by 2.
So, who's gonna cashup and get him!