One of the bitter-sweet arc in Hunter X Hunter. This week's event is where Gon and Killua learn about NEN which is the true power a hunter must possess in order to be qualified as a Pro-hunter.
Event time
8/6(水) 16:00 ~ 8/13(水) 13:59
As usual, there are 3 difficulties.
Players will be able to acquire the following 2* characters:
1. Gon
2. Killua
3. Kurapika
4. Wing
Here's the evolve version of them : OSSU!!!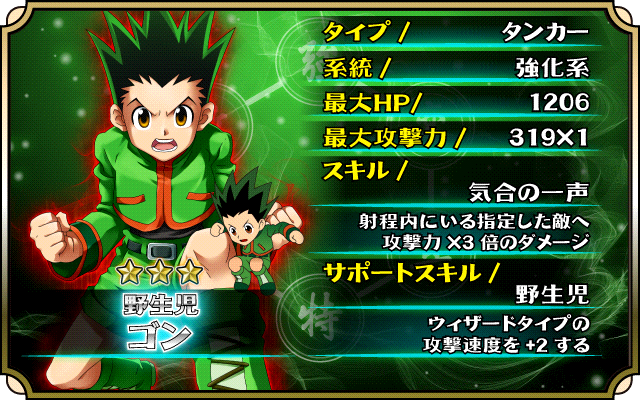 Gacha
For this week's Gacha, we have biscuit again.