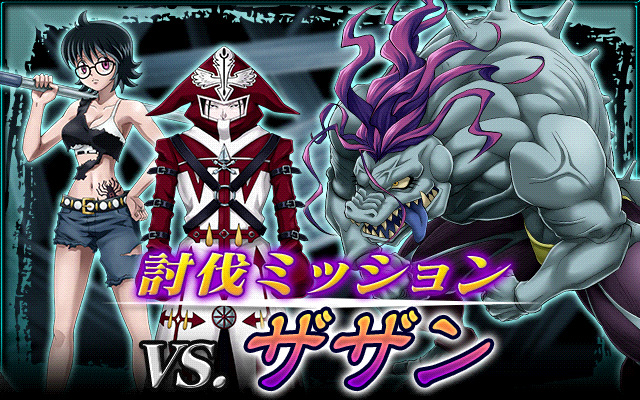 One of my favorite Phantom Troupe character, the vacuum cleaner girl; Shizuku is out on Premium Gacha this week! This week's event is kinda weird as they are mixing Phantom Troupe with the Chimera Ant.
I have no idea how are the Phantom Troupe members link to the chimera ants (probably they ran out of event ideas) but who cares if there are new cards to collect! There are 4 different difficulties in this week's event and players will stand a chance to win a …… okay, to be honest.. I really have no idea who this guy is thus I'm just gonna post his picture here 😛
Gacha
This week's premium Gacha, we have lots of 4* characters to collect and my favourite will definitely be the vacuum cleaner girl! Good luck people on your gachas!