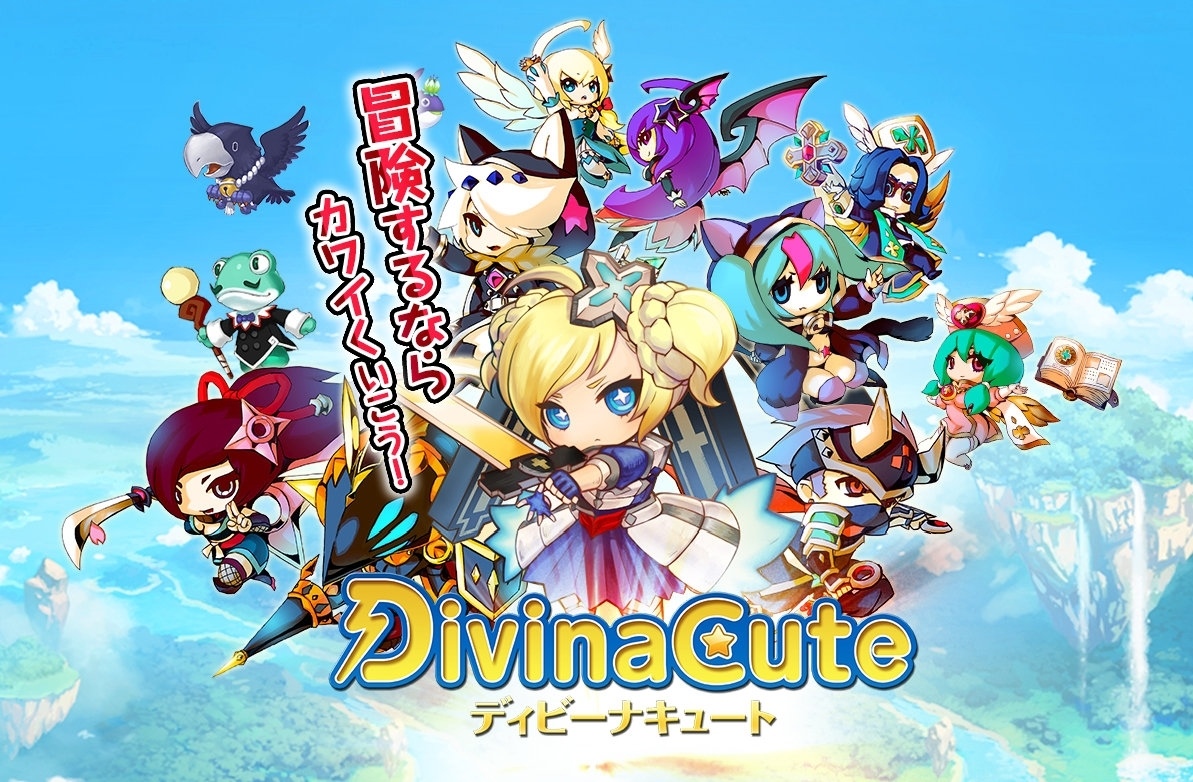 Amuzism had just launched their latest Mobile game, Divina Cute(ディビーナキュート). The game is currently available on both the Japanese App and Play Store. Read on to find out more!
Divina Cute is the Mobile adaptation of the popular MMORPG Divina Online. Divina Cute retained the art style of its MMO counterpart and was injected with the latest Mobile Games elements. Players will still be able to enjoy the cutesy 3D graphics of the game.
Divina Cute is a simple Drag and Attack game Played similar to Hunter X Hunter or Chain Chronicles. Players will need to drag your character to your desired position and it'll automatically attack enemies near it. You don't have to wait or charge your characters for long to cast their special skills and spamming of skills is actually very important and vital to victory. There are over 100 different Mythical characters from the Norse, Greek and Japan Mythology for players to collect and to create the best party.

The game is out now on both the Japanese App and Play Store. Go grab it now if you like cutesy characters and Drag and Attack games.
Publisher
Amuzism
Platform


Language
Japanese