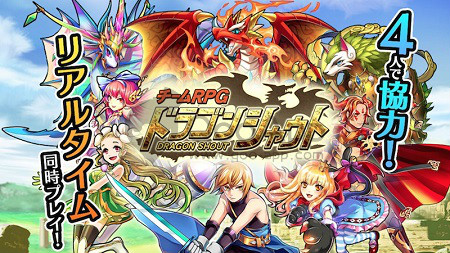 Poppin Games Japan has just released their latest Mobile game, Dragon Shout (ドラゴンシャウト)on both iOS and Android.  Read on to find out more about the 4 player co-op game.
Dragon Shout is a simple Tap/Slot based game played a little similar to Dragon Ace (in terms of its co-op gameplay). Players will need to coordinate your attacks together with other players so as to deal maximum damage. Upon choosing a card to attack, a slot machine will begin rolling to decide the monsters attack.
There's some luck and player coordination involved in the game. Though you cannot directly chat with the other players, you can make use of the ingame emotes to show off your feelings.
To be honest, this is yet another bad attempt on the "Dragon" series. If you're really bored and don't have a game to play, you can give this a go. If not, let's wait for better games.
Publisher
Poppin Games Japan
Platform