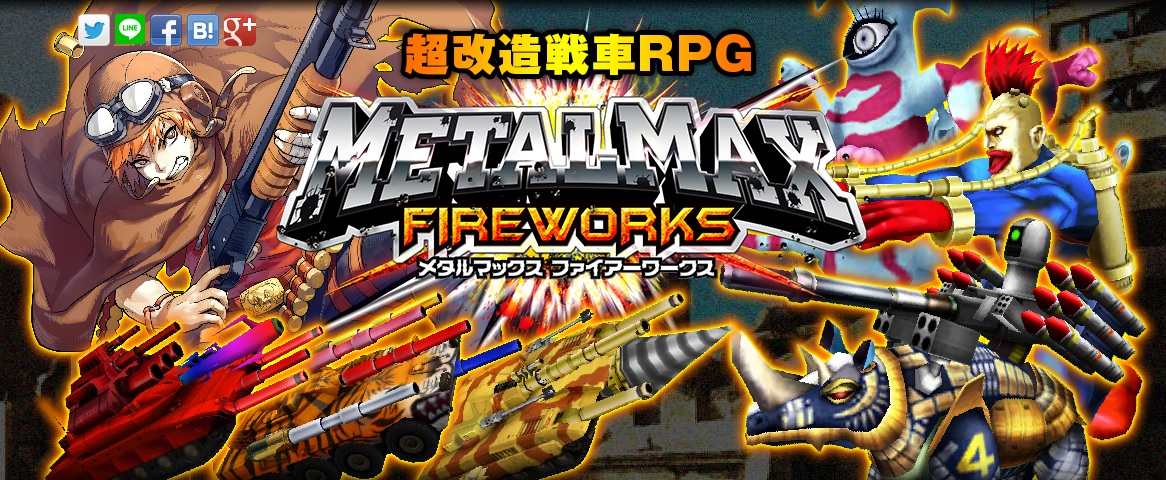 Enterbrain has launched their latest mobile game, Metal Max Fireworks. The game is now available on Japan's App and Play Store. If you like Tanks and weird looking monsters, this is definitely the game for you!
If you're expecting FPS based tank style kind of combat such as World of Tanks, you're going to be disappointed. Metal Max Fireworks seems to be a turn-based game. There are over 250 different tanks and weapons for players to assemble and each tank can be classified into 1 of the 6 different classes.
What's interesting about the game are actually the enemies.
Metal Max Fireworks is currently available on Japan's App Store. Pre-registration for the Android version is still underway so don't miss it guys!
Update: The Android version is out now!
Publisher
Enterbrain
Platform
Android Pre-register (You need a yoyaku account)