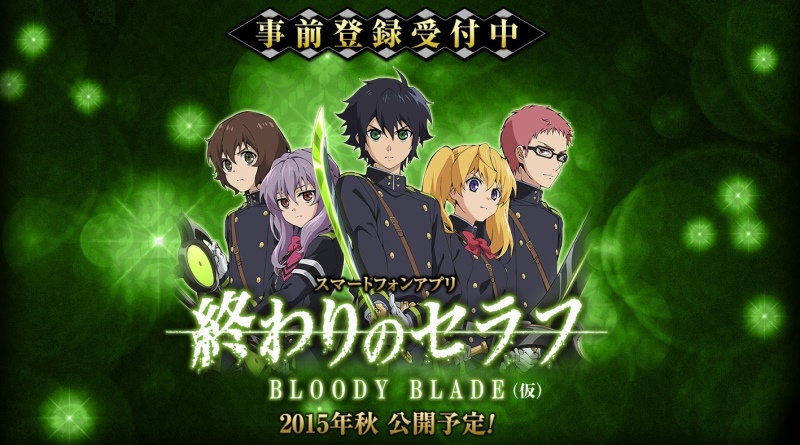 Bandai Namco has just released more information on their latest Manga adapted Mobile game, Owari no Seraph: Bloody Blade. The game's pre-registration event has started some months ago and I believe with this news release, the actual game should be coming soon.  
Owari no Seraph: Bloody Blade, according to Bandai, is a formation based tactical mobile game where placement of your characters is vital to the battle's outcome. The usual flashy skills are still around and since the story of the Manga is based on 13 years old kids, Bandai decided to use the Chibi (big-head) art style for the game.
Pre-register for the game now and get yourself a SR Guren Ichinose and a SSR Shinoa Hiiragi card.