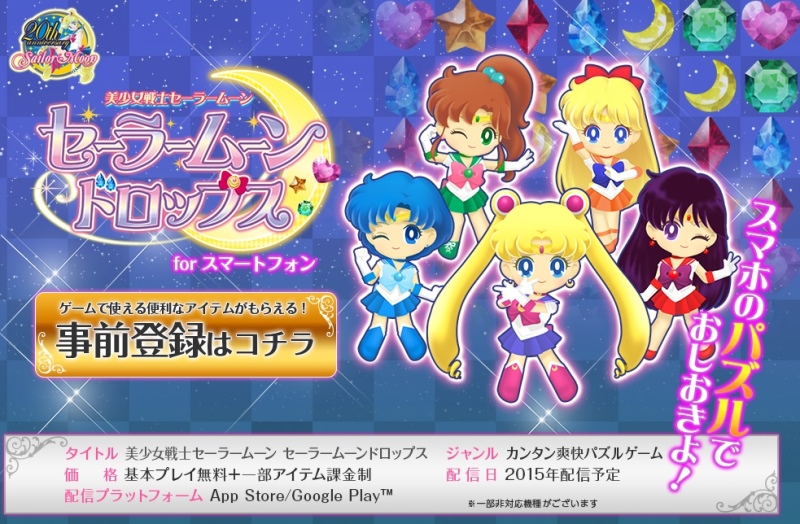 Bandai Namco has just announced the pre-registration for their latest mobile game, Sailor Moon Drops. For those of you who likes Sailor Moon… well I'll not judge.
There isn't much information about the game yet but I can safely say it should be Match-3 Puzzle game related.
Pre-register for the game now and get yourself Booster and 10 gems when the game releases.