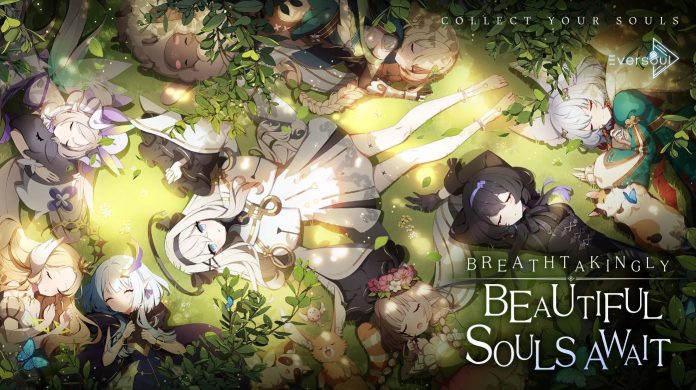 Following the recent announcement in G-Star 2022, Kakao Games has announced the pre-registration game for its upcoming apocalyptic medieval fantasy mobile game, EverSoul.
Based on the pre-registration page on the App Store, the game is slated to launch on 31st January.
In this game, Players can build your own unique card deck to engage enemies in strategized combat, as one of the highlights of the game mechanics. You can also raise bonds with all kinds of elves with different charms by going on dates with them in the "relationship system".
Create and explore your own flavorful town with a variety of structures and decor, where you can roam free and interact with your Souls, take on missions day and night, or just slay the monsters lurking around the corner.
Pre-register for the game now to unlock the following rewards when the game releases.