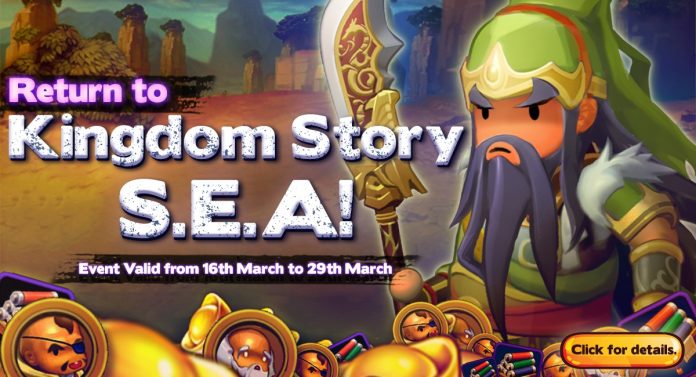 NHN Entertainment has announced the "Return to Kingdom Story S.E.A.!" event for their mobile game, Kingdom Story. This event is targeted to returning gamers who have not played the game for more than 30 days.
Powerful rewards will be given to those users who return back to Kingdom Story S.E.A and those rewards includes 3,000 Gold Ingots (worth SGD 44.98), Reference of the Prime Minister, 5 Star Kingdom Officer Resume, 300 Yu Ji Medals and many others. The rewards will be given throughout the 7 days from the return date. This event is valid from 16th of March to 29th March
As for the current Players, fret not. The game will be updated with 3 large-scale content as of 16th March 2017.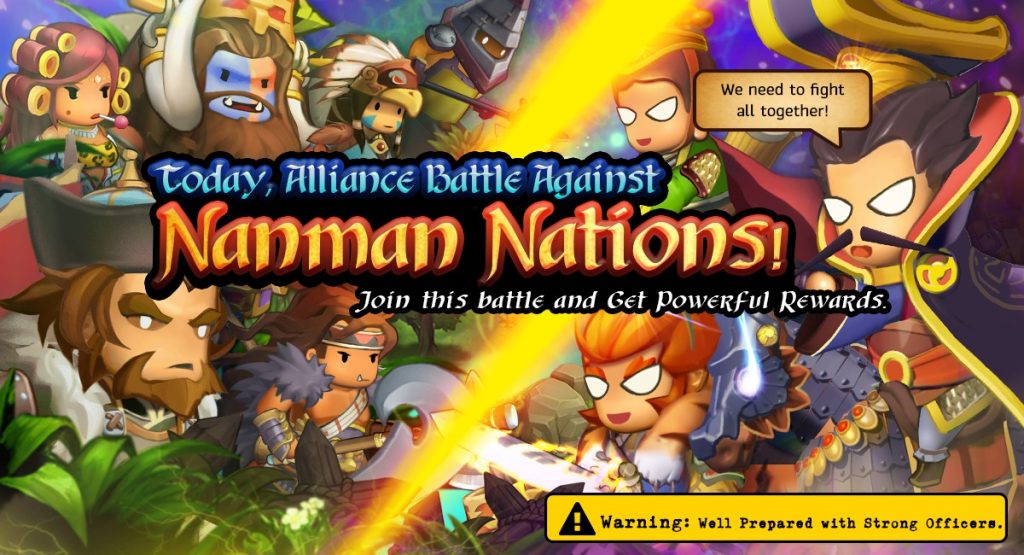 "Alliance Battle Against with Nanman Nations" is the newly updated game mode for professional Kingdom Story S.E.A. players to battle with Nanman Nations Enemies (NPC) every Friday night. This Alliance Battle is stronger than the Yellow Turban Rebellion Alliance Battle which has been launched about month ago and unlikely to alliance battle with Yellow Turban Enemies, this Nanman alliance battle has poison traps to penalize users while in a battle, and two divided routes to reach until the boss. Therefore, all users who participate in this battle are required to be united as one big team and set a unified strategy for this battle. For the victory rewards and special rewards, which includes bunch of Gold, Officer Resume, Gold Ingots and EXP World buff will be given to all users.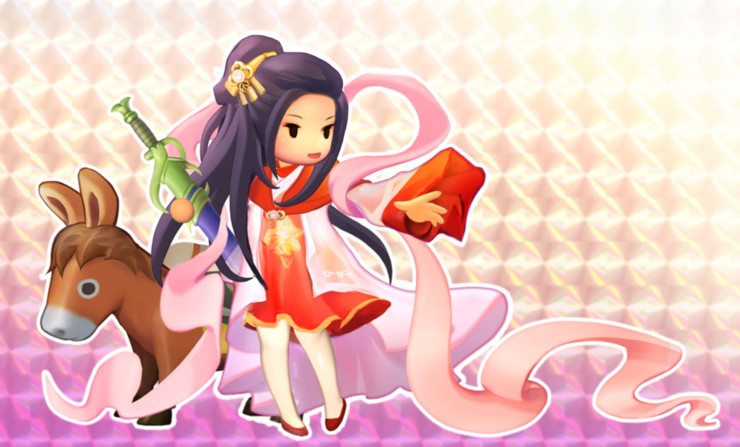 "Ascend" is a new content of Warrior Growth for fully grown up 7-star officers and it is available by consuming 'Awaken Stone' and 'Zi Xu Shangren' which users can obtain after extracting and fuse 4-star officers. With "Ascend" contents being updated, it will provide additional values and motivation to users who have already reached the maximum level of their officers.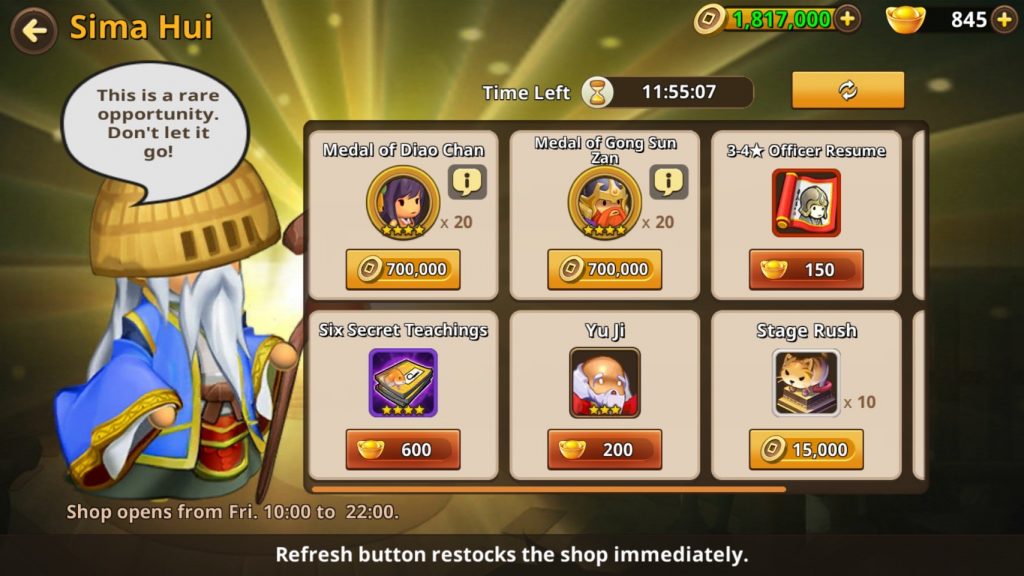 To give additional values to all users in Kingdom Story S.E.A., Sima Hui will visit all users' base once on a weekly basis and open a random store which sells unique officers, relics, pills and medals. All users will be able to purchase unique items from the random store opened by Sima Hui by paying a small amount of gold or gold ingots.
Additionally, Kingdom Story S.E.A. has prepared a new special event called "Candy Collection Event" which will be available to all users from 13th to 29th March 2017. Collect candies as many as possible and exchange them for free special rewards. Candies will be dropped from 'scenario' and 'world dominations' modes where users will be able to get free 100 candies every day during this event.
For more information on these events, do remember to check out their Official Facebook Page.