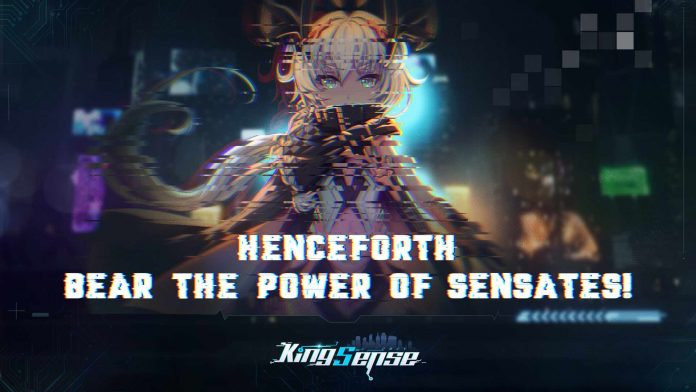 At some point in the future, a massive asteroid will plough into planet earth, just like it did 66 millions years ago. Its aftereffects will radically alter the environment and drive humankind underground.
That's the cheery setup for Kingsense, a brand new tactical RPG that's available for pre-registration now. 
Combat in Kingsense plays out on a 5×9 grid. It's squad-based, and you form your squads from 40 different Sensates, all with their own unique abilities and gear items. There are six different occupations and six elemental affinities, too, so there's a huge amount of customization on offer. There's a level of strategy required here that you don't see in similar titles.
But it's not all business. These Sensates also have their own individual personalities, and you can level them up as you progress. 
As for the story, it involves a richly drawn sci-fi future. Humans will devise a technique for turning people into powerful superhuman Sensates, but the existence of these Sensates will trigger a war between the three major subterranean powers: the United Council, the P.T.H. Group, and the Kluto Order. 
The United Council will ultimately prevail in this war, but the peace won't last. Trouble will start brewing, and only you and your army of Sensates will be able to keep it at bay. We hope you're ready. 
Kingsense looks like a deep RPG with a powerful story and a colorful cast of characters to meet. These are portrayed in slick futuristic graphics, and voiced by an impressive cast that includes Ayane Sakura, Ami Komizu, Manori Uchida, and more. 
If you head to the game's official site you can pre-register for a range of rewards, including a ton of Crystals and Chips. There's a pre-registration event, too. It's called the Team Hack Event, and it lets you win Hacking Chips and SR character Soga. 
To find out more, follow Kingsense on Facebook, Twitter, YouTube, and Discord.