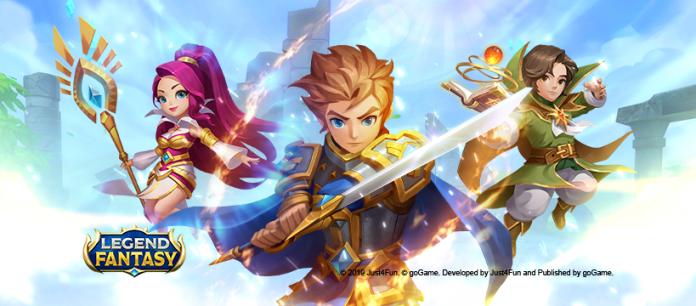 goGame has announced the soft launch for their upcoming mobile game, Legend Fantasy. Players from Singapore, Malaysia, Philippines and Thailand can now download the game from your local App or Play Store.
Legend Fantasy is a Mobile MMO where you get to play as either a Knight, Mage or Enchanter. Each of these character has it's own unique skills and abilities for Players to explore.
Features:
Numerous Game Modes
Formidable PVE dungeons and intense PVP battlefields are waiting to be conquered. Whether you're a solo or co-op player, venture into untamed monster-filled dungeons to discover its treasures. Enter the adrenaline-rushing PVP arena and showdown against other players in real-time 3v3 and 10v10 game modes.
Intuitive Auto Pathing System
Utilise the one-touch auto pathing system to progress swiftly through quests and your daily grind. This intuitive function trains your character while you're away, allowing you the flexibility to focus your free time on the strategic game modes.
Use the following Promo Code to receive 100 gems for free!
'DS6EDS6E9B88'
Publisher
goGame
Platform