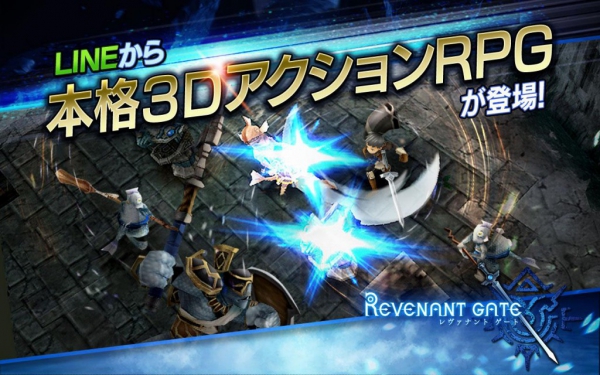 Earlier last month, I posted the pre-registration for Line's first ARPG game, Revenant Gate. Today, it's finally here and I must say… there are some mix feelings about the game.
Revenant Gate is a simple ARPG where players battle as the main Protaganist alongside the mysterious Princess Aria to destroy the revenant's gate.
The controls are simple, players are able to do the usual hack'n'slash battle, block with the shield or roll away from danger. Skills are tied to the weapons you obtain thus Gacha-ing a powerful weapon will help ease the difficulty of the game. Other then that, there isn't much flashy stuff.
Like most Line games, invite 100 other people to obtain some really cool stuff including gems for gacha. The only complain I got for the game is it's stamina system. Unlike most games where players can level up pretty quick at least for the first few levels, I find myself at 0 stamina only at Level 3 in Revenant Gate.
The game is really simple and it's great for player's who wants to have a quick game of slashing monsters. Currently, the game is only available on the Japanese App/Play store.
Here's a simple gameplay video that I've recorded:
Publisher
Line
Platform
Android Link
iOS Link
Language
Japanese