IGG has announced a new Kingdom Clash event for Lords Mobile and it's called Kingdom Hunter. Each Kingdom will be assigned a target in this event. Attack your target Kingdom (occupy Wonders, kill troops, and destroy traps in your target Kingdom) to earn bonus points. But stay alert! Targets will reverse after a few hours, and the hunter will become the hunted.
How to Play
A "Hunter" or "Target" icon will appear on the respective Kingdoms in the "Kingdom Hunters" event page. These two Kingdoms will be highlighted in a different color and have a "Hunter" or "Target" icon above them on the World Map. (When you are viewing a target Kingdom, a "Target" icon will appear along with a countdown timer)
You can get bonus points by occupying Wonders, killing enemy troops, and destroying enemy traps in your target Kingdom. Gathering resources or killing monsters will NOT get you any bonus points, even if you are in your target Kingdom.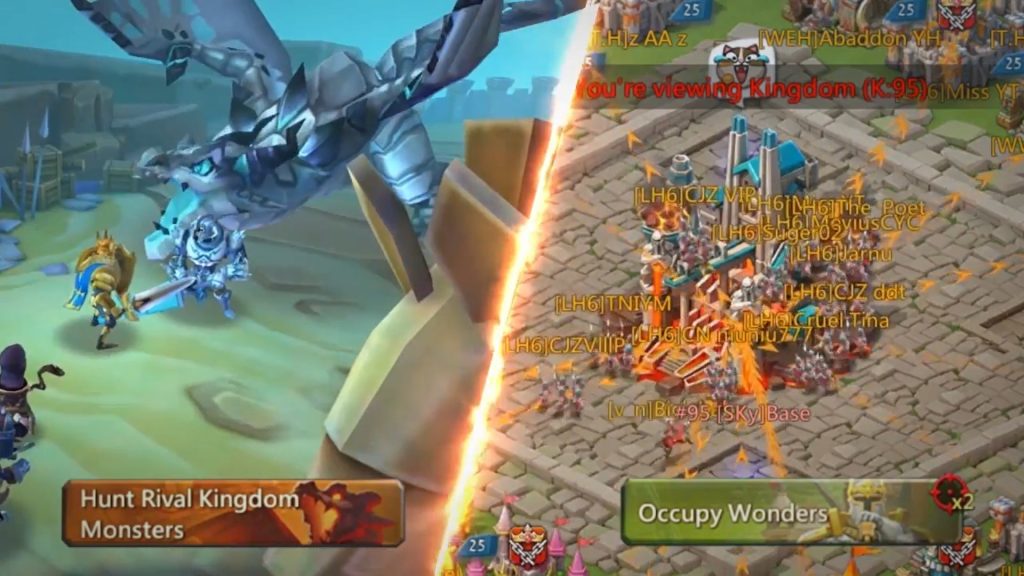 Event time
The event will be open for 24 hours (battle ends at 23:30; points will be calculated in the last 30 minutes).
Prizes
1st Place: Lv 1~5 Gem Lodes
2nd Place: Lv 1~4 Gem Lodes
3rd – 4th Place: Lv 1~2 Gem Lodes
For more information about the event, do check out the official Facebook Page.
Publisher
IGG.com
Platform