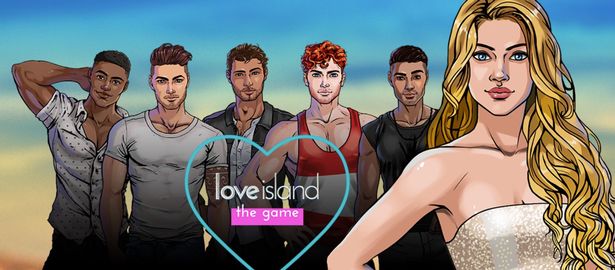 Fusebox games have struck gold recently with their expansion into the world of branded mobile media. This time, the property being used is that of Love Island, the incredibly popular and addictive dating show which originally debuted all the way back in 2005.
Now seeing incredible success with its revival, Love Island has captured the hearts of viewers everywhere, and this new mobile game is set to give us all a little taste of this world, its beautiful people, and the seemingly impossible choices contained within.
Love Island?
It's conceivable that some of our readers might not be familiar with Love Island, though for that to be possible we would assume that these readers have been living on a Wi-Fi-less island for the past decade. While this does bring up questions regarding their recent rescue and adaption to the new world, we thought it would be better to simply take a look at Love Island. What is it exactly?
The original series, first launched in 2005, involved celebrities. While this was certainly interesting, it failed to gain mass attention as it proved difficult for most viewers to relate to the world of the rich and famous. Understanding this, the relaunch in 2016 instead revolved around members of the public, which helped solidify its format into the version we see today.
The show itself focuses on the reality-dating format, with a group of beautiful contestants living in isolation on a similarly beautiful island. These contestants, called Islanders, pair off and face challenges, with the losers being those who fail to build a connection, with the ultimate winner decided by a popular vote from the public.
Simple? Yes. Entertaining? Yeah. A good fit for a mobile game? Let's find out…
So What About the Game?
The game is offered over both mobiles and tablet devices, though the two versions are functionally identical. This version places the player in the shoes of one of the girls. Here, you both choose the immaculately designed man who you find the most attractive and do your best to survive and end up with him at the end of the competition.
Props really have to be given to the art department here, as both the backgrounds and characters themselves are ridiculously well-drawn, and are obviously heavily influenced by the faces and bodies of the most attractive people around. While they do not appear to be based on any direct Love Island contestants, we wouldn't be surprised to find that these characters were based on real models, so believable and well designed they are.
The actual gameplay is divided into a few key sections. These include choosing outfits, playing challenges, and doing your best to maintain relationships in a manner which benefit your long-term survival. Most of this takes the form of direct choice ala a choose your own adventure type of story, though the underlying systems and statistics run much deeper than we predicted.
Sometimes a character will have an undeniable attraction to you which might colour their choices down the line. Other times one might remember an early effort of yours to scold or ignore them, making their later reluctance all the more understandable, yet making your distaste for some characters all the more real.
Navigate the drama, play the other islanders as much as you play the game, and you might just be lucky enough to win the final round. Just watch out for Jake, he was responsible for our downfall more than once, despite the fact that we tried our best to be nice to him.
What the hell, Jake?
The How and Why of Success
Despite only being a recent release, Love Island has seen unusual success and popularity. Sitting at an incredibly high 4.6/5 rating on the the official iTunes store, Love Island has set itself apart from a marketplace now flooded with similar, though far less effective, games.
Ultimately, we feel that the success of Love Island comes down to a few fundamental elements. The first, and most obvious, is that it bases itself off of an already incredibly popular brand. Love Island is one of the most popular shows currently on TV, so it makes sense that the potential audience is already ready and waiting.
From this, the focus is more on quality than anything else. Building a game off an existing brand is a popular idea, after all, but in order to succeed and maintain interest then its going to be quality which provides ongoing engagement. This is solidified through the simple yet addicting gameplay, the stylistic yet still faithful graphics, and the constant updates and bug-fixes provided by the Fusebox Games staff.
We wouldn't be surprised to see imitators following the exact same path of the Love Island game in the future, so effective is this particular combination of component parts.
Love Island as a Brand
The Love Island game may be the latest brand-building effort from the dating-show, but it is far from the only which the show has to offer. The modern world is one of diverse multimedia engagement, after all, so it stands to reason that the reach of Love Island is far greater than just the UK show and mobile game.
Firstly, it should be mentioned that the show itself has been picked up by other countries, with Australia, Sweden, and the United States getting on board to offer their own individually tailored versions. This is soon to be followed by versions from Denmark, Finland, and Norway, and we wouldn't be surprised if many more were to follow.
More directly comes the requisite merchandise, which covers all the good stuff that you might expect. These include water bottles, phone cases, wristbands, and washbags, all of which can be customised for a greater personal touch.
Less traditional, but all the more engaging, are the Wink Bingo games going by the names Love Island Bonus and Love Island Slingo. This was a combination which we thought a little odd at first, but the overall adherence to the theme started to make a lot of sense once we got going. Granted, we are huge Love Island addicts (can you tell from this article?), but any combination of our favourite things has a pretty good chance of being great in our books.
Mobile Branded Games Taking Centre Stage
Big fans of traditional video games, even those as heavily interested as ourselves, have been constantly amazed by just how big the mobile gaming world has become. Coming from near non-existence at the turn of the new millennium, the advent and popularisation of smartphones have pushed these from niche into major market force.
In fact, the current mobile gaming market is worth more than $70.3 billion, with an increase of 25.5% over last year alone. Part of this is because of how indispensable nature of what mobile technology has grown to become, and part of it is due to the increased quality and appeal of mobile gaming.
Far from the starting point of the much-loved but ultimately simplistic Snake, modern mobile gaming has not only become a market in and of itself, but it has also reached a point where traditional gaming publishers and developers like EA are taking notice.
More immediately related to the success of games like Love Island are direct branding efforts best illustrated by the success of the likes of Kim K, Britney, and Gordon Ramsay. Already working off of an established media empire, it's Kim Kardashian whose success really showed the mobile world what was possible. Since launching in 2014, the Kim K game has generated more than $157 million in sales, had been downloaded more than 10 million times, and has more than a million reviews on the Google Play store alone.
Success here has really come down to the understanding of the youth-leaning market, and their capacity for engagement with newer forms of media. Kim, Gordon, and Britney have always excelled at self-promoting and engaging with the digital world, and this engagement is reflected in the enormous numbers which their games consistently generate.
Love, Success, and Setting a Trend
Love Island is more than a show, and this is a sentiment which increasingly more brands and individuals are coming to understand with each passing day. When these big properties hit big, they do so because they appeal to us personally; they offer something which we love, or which we like to imagine ourselves in taking part of on some level.
In this, Love Island is one of the best modern efforts of shows to combine classic game-shows with the opportunities represented by the new world of mobile technology. As inundated as we are with so many forms of entertainment these days, it's only natural that we find it hard to focus on everything, and instead pick and choose a few key favourites.
Understanding this, and taking advantage of it, games like Love Island have set a new model for multimedia entertainment, and at a standard which sits much higher than early pessimists would have guessed. It's difficult to predict the future in a market so quickly and constantly evolving, but we bet when looking back, it will be properties like Love Island which have helped pave the way to the future of major multimedia engagement.