Gamevil has earlier soft launch their latest mobile game, Masquerade: The Faceless on the Google Play Store. The game is currently available in 11 different countries' Play Store so check out the link below to see if you can download the game or just hit on the APK link.
Masquerade: The Faceless is an interesting side-scroller Action RPG with a new concept that I've never seen before in other games. This is really "The Game" that will put your combos chaining skills to the test. The secret? Air-Combos.
Besides the usual hack'n'slash you see in most ARPG, Masquerade allows Players to strike and launch enemies into the air to perform a few Air-combo attacks before smashing the enemies on the ground and continue the combo attacks. You can do that by simply flicking your attack button up or down. If you've played Street Fighter games in the Arcade, you'll know that nothing beats the feeling of performing an endless chain of Air-combos before finishing off your enemy with your powerful skill.
There are 3 characters to choose from in the game. Lambast – the Melee Hero with an indestructible punch. Phaedra– the Gunblade user who is adept in range and close-combat. Lastly, we have Reaper – who wields the deadly scythe and strike down enemies from mid-range. One of the unique feature of the game is it's Mask Collection. Players can collect equipment to collect a unique mask which will in turn, change the appearance of your character.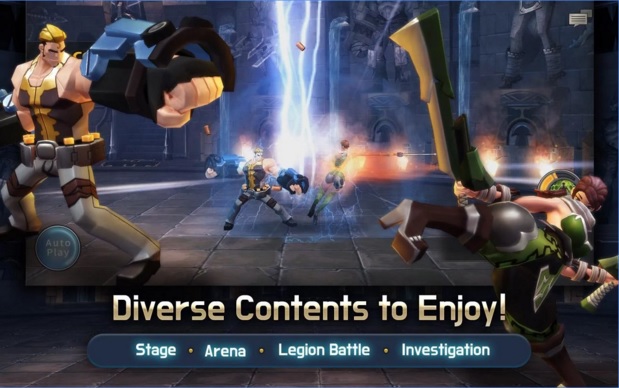 DIVERSE CONTENT
– Find items, dungeons, and monsters through 'Investigate'
– Play with your friends in 'Legion Battle'
– Test your abilities at 'Eternal Tower'
– Prove your skills in 'Arena'
Masquerade: The Faceless is definitely an interesting new concept for all side-scrolling ARPG lovers. The fact that you can launch enemies into the air and smash them down to the ground is a strong enough reason for you to try the game.
Publisher
Gamevil
Platform