Ubisoft had recently soft launch their upcoming mobile game, Might & Magic: Elemental Guardians on the Google PlayStore. Players from Australia, Canada, Singapore and Philippines can now download the game and have a little headstart of the game.
Might & Magic: Elemental Guardians is a turn-based monster breeding RPG. If you ask me, it's very similar to a certain game that will be turning 3 years old soon. Players get to summon all kinds of different rarity monsters while making them stronger by upgrading their levels, increasing their rank, skilling them up, evolving and equipping powerful Gylphs.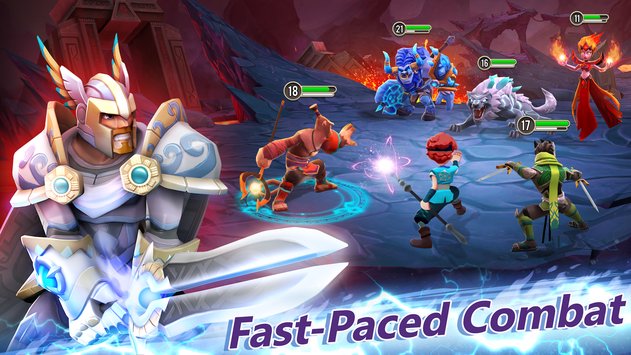 What makes the game unique to the Might and Magic series is that your Hero will be able to help in combat by casting spells. There are 3 different House of Magic that you can specialize in, Materia, Chimera or Anima (Speed, Defense or Attack).
The game's graphic is pretty good. As you can see from my gameplay video, I was recording it on BlueStacks and the graphics and environmental details were still pretty. However, the combat speed is slightly slow even on level 3 speed.
Unlike most games where you're not recommended to level low level "runes" or "gears", the difficulty level in M&M will increase very quickly and you're advised to quickly level up those Glyphs even if it's a low level one.
To be honest, the game is almost identical to the "you-know-what" game. However, if you're new to the genre, or you're an old player who wish to venture in a new environment, Might & Magic: Elemental Guardians is a good game to start anew.
As you can see, I've whaled quite a bit in this thus I hope to see you guys when the game officially launches!
PS: The Summon rates are equally bad….
Publisher
Ubisoft
Platform