There are quite a few happening things and very nice art cards this season! However I failed at Gacha again 🙁 10 tickets, 10 fails. Anyway here's what you can get this season!
Raid Bosses
Collect Tokens
Get this new Poke card… Gosh how I love Bisclavret. That's a 4040 CP card!
Gacha
This time round, all 4 of the Gacha cards looks amazingly good and they are all x5 multipliers.
Fragment Battle Event
Finally another new feature for the game. Okay make it old feature but new incentives.
Explore the Land of Blade for Student – Gareth Fragments, Land of Techno for Student – Nicole Fragments and Land of Sorcery for Trainer – Latisha Fragments. Collect all 9 Fragments respectively and gain the respective Student Healer cards!

Alternatively, you may battle fellow Arthurs to steal their Student Healer fragments too! Select Battle > Fragment Battle to begin the bloodshed!

Note: There are no holofoils for these Student Healer cards.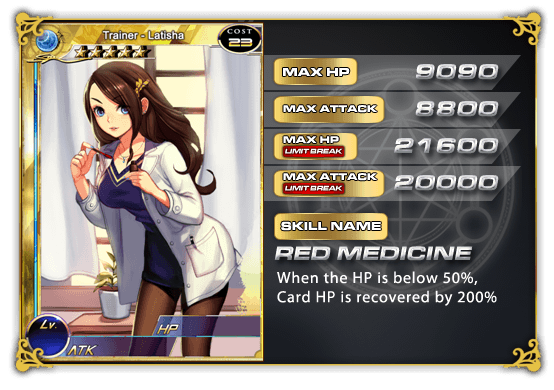 Seems like this season is all about healer cards. What are you waiting for! Go throw your money now  oops I mean Gacha now!!!