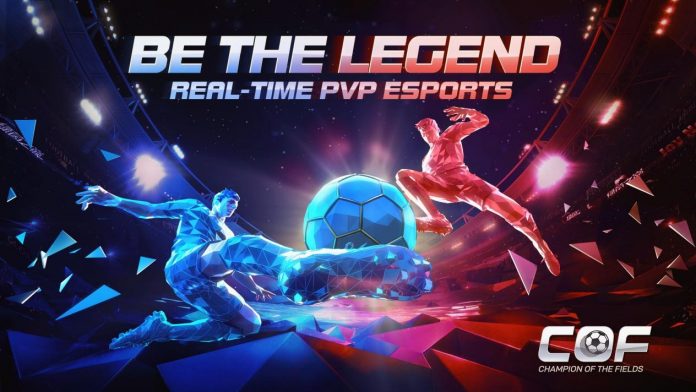 Set the green grass ablaze with hot-blooded action and use your passion to unlock your true potential! NetEase's latest e-Sports football mobile game COF is officially open for pre-registration today!
The game is licensed by FIFPro (International Federation of Professional Footballers). Players can train thousands of stars to create their own Legendary Team one step at a time, enjoying the love of football and achieving Legendary success on the field!
FIFPro Licensed, Massive Stars Battling It Out
Many people believe that by shaking the hands of their favorite Stars, their passion will be ignited. So, ignite your passion and share your Victory with the Stars on the field.
COF is officially licensed by FIFPro with thousands of Football Stars from 63 Countries and hundreds of Clubs. Both Legendary Stars from football history and Top Stars in the world today are right at your fingertips, allowing you to gain complete control of the arena.
Strategic Matches and Legendary Lineups Await You
Use Top Stars to form a Star Team, and a good lineup can make for an even more superior Team. As the Manager of COF, you're in a perfect position to choose the right Stars for the right positions. With clear roles and perfect understanding of your Team, you can undoubtedly be a force to be reckoned with.
COF provides a variety of formations for Managers, including the typical offensive 4-3-3 formation that can effectively control the midfield, while the flat 4-4-2 formation can make use of balanced positions to change up the offense or defense at any time. There are even more complex defense formations, as well as Total Football formations. Use your strategy and creativity to create an extraordinary Legendary Team!
Skill Rules, Conquer the Field with Your Special Moves
Marseille Turn, Bicycle Kick, Scorpion Kick… These Special Moves are unique signatures of football legends that cause the audience to go wild each time. COF has also created elaborate Special Moves for each Star, and every classic scene can be recreated.
While controlling the ball, turn clockwise or counterclockwise to perform the famous Marseille Turn that will instantly throw defenders off. And if you draw a half circle with a Feint, you can even perform difficult Special Moves like Chip Shot and Diving Header. Here, only skill dominates the Stadium. Come conquer the field with your super moves!