GAMEVIL will open its beta version of their newest RPG, Nine Hearts, to select countries. The game is now available in the Play Store for Australia, Singapore, Thailand, Indonesia, Malaysia, Philippines, Vietnam and New Zealand. With an extensive games portfolio planned for the new year, Nine Hearts is the first peek into what's in store for 2016.

Nine Hearts strays away from the traditional action RPG gameplay and aims to better apply the mobile interface to its gameplay and overarching structure. Nine Hearts aims to combine the ease and accessibility of mobile games and the depth of hardcore RPGs.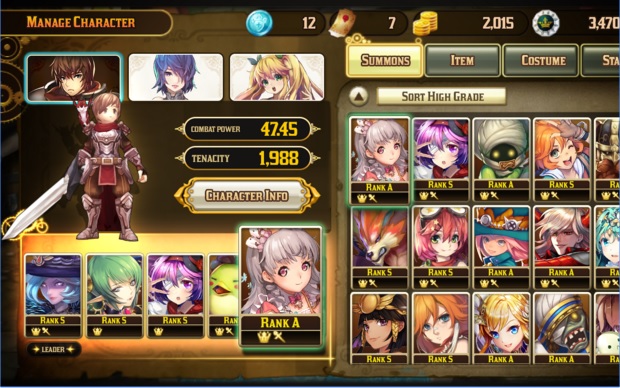 There are 3 main protagonist in the game, the pervert Warrior Tylus, the Archer Rurika and Artemisia the Mage. The main plot for the game is to follow the 3 protagonist in their adventure to find all 9 elemental Hearts. The story's really interesting and I suggest all of you to take your time and read the text. Who doesn't like a pervert boy as your main character?
Players can swap around and decide which character to play before entering a Dungeon. I suggest playing either the Warrior or Archer at the start of the game until you get better skill cards to equip your Mage. Players can equip allies who act as your "skills" in the game. Like most Korean breeding games, the usual Combination and Evolve System applies. Apparently, the game has up till the SSS rank.
There are 3 different types of controls during battle; Manual, Semi and Auto. In the manual mode, Players will need to control your characters by tapping on the empty spots. Your character will automatically attack when you're near an enemy. Skills or rather allies can be summoned by tapping its portrait. I have one complain though, the cooldown for the skills is actually quite long thus you really need to ration your attacks.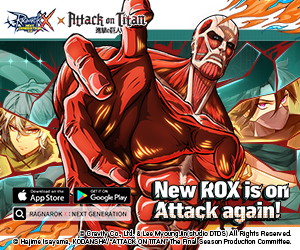 Nine Hearts Key Features:
– One-touch navigation controls
– State of the art graphics
– Extensive game modes: Arena, Labyrinth, Time Rifts, Raid Boss and more
– In-depth character and item customization
– Play and chat with your friends in real-time
– Three unique classes to embark on a new epic journey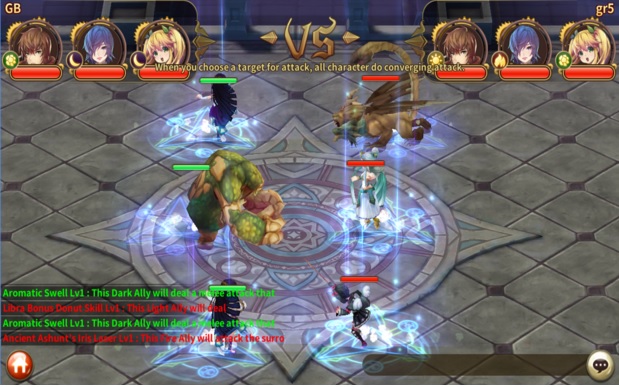 Another thing to note is that the game doesn't work well with BlueStacks as some cutscenes could not be displayed and will end up hanging your app. You might want to try other emulators or just play it on your Android device.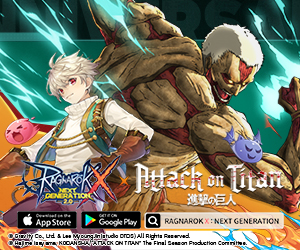 Publisher
Gamevil
Platform